China LGBT Awareness Campaign launches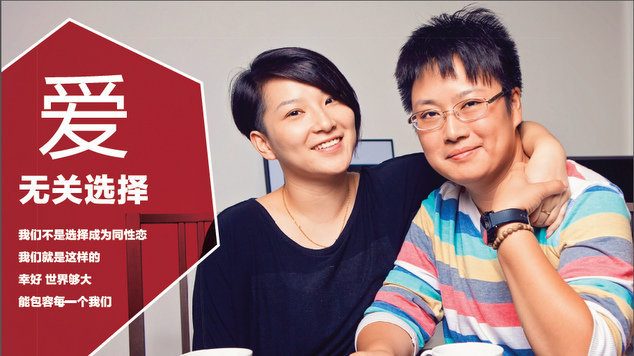 David Li, recent graduate of the Los Angeles LGBT Center's Emerging Leaders Program, has launched a new social media campaign to reduce the stigma of living out as a member of the LGBTIQ community in China.
In a bid to encourage lesbian and gay Chinese people to feel safe to come out of the closet, the China LGBT Awareness Campaign has released a series of ads featuring lesbian and gay couples on various social media platforms. The images feature the caption, "Love is not a choice. We did not choose to be homosexual. We just are. Happily, the world is big enough for all of us".
The tagline is poised to target the prevalent attitude in China that being gay is a choice. "The majority still think being gay is either perverted or a kind of illness", Li says, "Due to the general censorship, it's extremely difficult to get positive LGBT information out to the public". To strengthen the message, the campaign features images of heterosexual couplings with the tagline, "We did not choose to be heterosexual".
53% of LGBT people in China admitted to staying in the closet for fear of persecution, according to a survey conducted by the Los Angeles LGBT Center. Li hopes that the campaign will at the very least encourage public discourse on the issue.
Leigh Hill