Christine Anu shares her love of the music of Aretha Franklin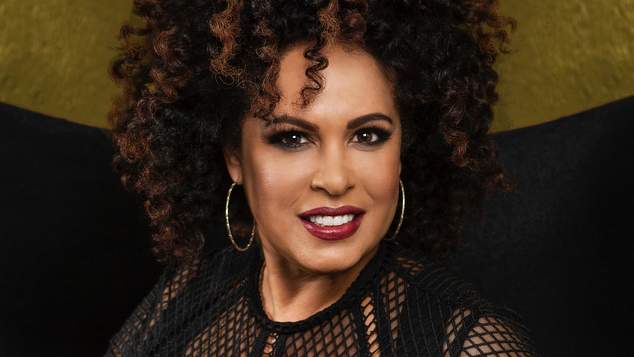 Christine Anu will be returning to Perth to perform Rewind – The Aretha Franklin Songbook for just one night at Freo.Social.
The show sees Anu take on many of the songs recorded by Franklin during her long career including Respect, (You Make Me Feel) Like a Natural Woman, Bridge Over Troubled Waters and Today I Sing the Blues.
Chatting to OUTinPerth the singer said she couldn't remember when she first encountered the music of Aretha Franklin.
"Isn't she just one of those artists whose music is in the background, it's the sound track to your life?" Anu asked before nominating The Blues Brothers Movie as a point where she became consciously aware of the Queen of Soul.
"We've known her from Chain of Fools, Respect and her massive voice, but I think seeing her on screen, and my God – did she deliver sass or what!"
"I was in boarding school, it was the 80's and I thought she was the best thing since sliced bread. We just weren't used to seeing Mama Divas on screen in the way that Franklin was given this massive respect in the role, and she was funny, she was sassy, and boy could she sing." Anu said.
The prospect of taking to the stage and singing a whole bunch of Aretha Franklin songs is something that Anu says was an intimidating prospect at first, but she says she got over it once she realised she could draw on similarities in her own life.
"I'm the daughter of minister, an Anglican church priest, in the face of all the back issues in this country, I've been lending my voice to issues around age, and race and women, and I felt I could bring her music to the audience through my eyes." Anu said.
The singer stresses that she's not playing Aretha Franklin in the show, it's a show made up of many of her most well known tunes, and it takes it's title 'Rewind' from Anu's childhood.
"It used to be the greatest compliment if you played some music to your friends and they called out 'rewind' and asked to play the cassette again, and that's what Aretha Franklin's music is to me, all her songs are worthy of a rewind."
To decide which Aretha Franklin songs she would record and which ones would be included in the live show Anu made herself a mixtape of songs and would go on long walks listening to the tracks.
"I'd walk around for an hour and half taking in one and half suburbs around where I was living, and it was magical. The walk would bugger me, but I'd get home and sit down and appreciate just how good it is to hear someone 'sing it like it is.'" Anu said.
One of the challenges Anu faced was choosing which songs to draw on from Aretha Franklin's massive career. The singer began her career recording jazz songs before heading out playing her own shows where she played the piano, self taught.
The singer repertoire would include numbers from musicals, and she was even known to drop a little opera into the mix. It wasn't until the singer moved over to Atlantic Records that she hit her stride recording soul tunes.
Anusaid that she appreciate Franklin's fearless approach to tackling new music, and even in her final years the singer never shied away from new challenges.
Catch Christine Anu at Freo.Social on Saturday 7 September.
Graeme Watson
---