Colombian man admits he killed transgender woman Kimberly McRae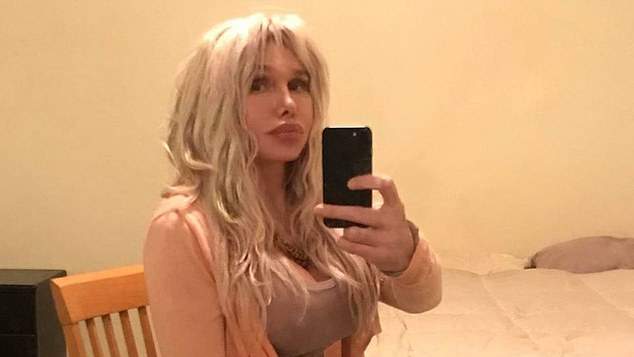 A Colombian man accused of murdering Sydney woman Kimberly McRae has had his manslaughter plea rejected. Hector Enrique Valencia has admitted to killing the Sydney sex worker but denies he's guilty of murder.
Warning: this report contains graphic details that some readers may find upsetting.
McRae was found dead inside her Coogee apartment in January 2020. Two months later Valencia, a 23-year-old Columbian national, was arrested on the Carribean island of Aruba. Valencia had been living in Australia while studying at Surry Hills Business College.
He was returned to Australia where he pleaded guilty to unlawfully killing the 69-year-old transgender woman. The Crown has rejected his plea to the lesser charge, and he is appearing in the NSW Supreme Court where he is being tried for murder.
Valencia has pleaded not guilty to the more serious charge according to News.com.au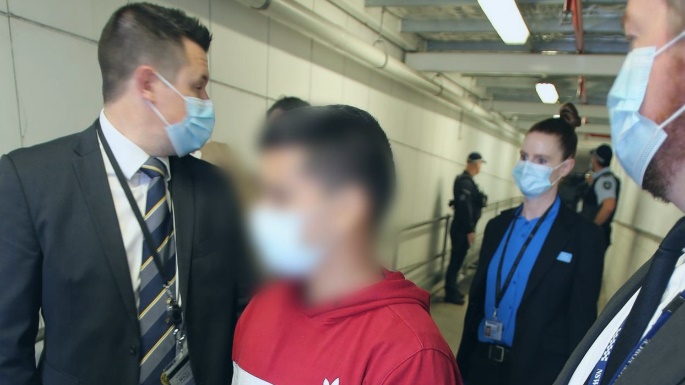 Defence Barrister Claire Wasley told the court that Valencia had obtained McRae's services as a sex worker after answering an online advertisement on 8th January 2020. After becoming suspicious part way through their interaction, the lawyer said her client had punched McRae once in the face and once the stomach.
Valencia's legal team say he was unaware that the McRae was transgender or that she was 69 years old. Her online advertisement described her as being 38 years old.
They say Valencia was unaware that McRae was transgender when she performed sex acts on him, but when he found out he lost control.
Prosecutors allege that Valencia then wrested with McRae on the ground with the intent to kill or cause grievous bodily harm. His defence team have conceded that Valencia initiated the altercation that led to the death but argue that he did not intend to kill or cause grievous bodily harm to McRae.
McRae's body was found almost a week later, a broken lamp with a broken power cord was found nearby. Her body had been covered underneath as pillow and doona. She was wearing tights and a grey shirt that had been pulled down exposing her breasts. The cord from the lamp was around her neck.
Concern was raised by McRae's twin sister Karen and property manager Corrine Smith visited the two-bedroom apartment to see if her tenant was alight. Smith told the court that she had discovered an overpowering smell upon entering the apartment. An autopsy revealed that neck compression was the cause of McRae's death.
Valencia has admitted that he submerged three Apple iPhones belonging to McRae in her toilet in an attempt to cover up the SMS messages between then which showed them arranging their meeting.
The court heard that two days after McRae's death Valencia had sent messages to a friend on Facebook explaining why he was suddenly leaving Australia.
"I threw my life away, dude. I am escaping because I do not want to end up in jail in Australia," he wrote in a post translated into English from Spanish. "I die of shame to tell this to anybody. I believe I killed a whore.
"I better go to Colombia before they catch me. I cannot see her in the news. I do not know if she is dead but she must be after what happened."
The student then sold his scooter, borrowed $1,000 from friends, and used his landlord's stolen credit card to buy a plane ticket to Colombia. He left Australia the following day.
Valencia's lawyer say McRae attacked their client with the lamp leading him to fear for his life. They say he was unable to leave the apartment because McRae stood between him and the door.
"The accused was naked, and the deceased was between him and the door. The accused wanted to leave but he could not," Wasley told the court.
The judge-alone trial before Justice Dina Yehia is continuing.
OIP Staff, Valencia image from NSW Police. 
---
Do you need some support?
If you are struggling with anxiety or depression, support and counselling are available from:
QLife: 1800 184 527 / qlife.org.au (Webchat 3pm – midnight)
QLife are a counselling and referral service for LGBTQIA+ people.
DISCHARGED: [email protected]harged.org.au / discharged.org.au
Discharged is a trans-led support service with peer support groups for trans and gender diverse folks.
Lifeline: 13 11 14 / lifeline.org.au
Beyondblue: 1300 22 4636 / www.beyondblue.org.au
---

You can support our work by subscribing to our Patreon
or contributing to our GoFundMe campaign.