Concetta Fierravanti-Wells warns government will lose seats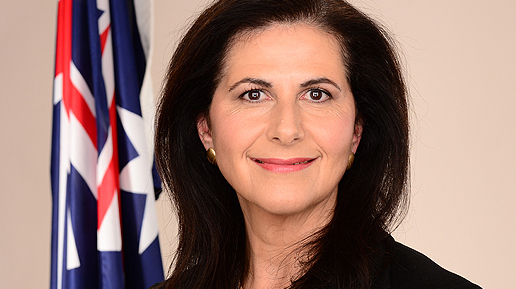 Senator Concetta Fierravanti-Wells has warned the government may lose seats in a federal election if they show support for marriage equality.
The Assistant Minister for Multiculturalism was speaking at the National Press Club on Wednesday.
"A coalition policy that directly supports same-sex marriage could place under threat some of our most marginal seats which have disproportionately high religious and migrant communities," she told the National Press Club in Canberra on Wednesday.

The government currently holds 90 of the 150 seats in the House of Representatives.
The senator made her remarks prior to her colleague Warren Entsch proposing a time table for a plebiscite that would see the legislation being debated in the current parliament rather than after the 2016 election.
Senator Fierravanti-Wells is a supporter of marriage remaining solely between a man and a woman. Earlier this year she said that the silent majority of Australians were opposed to marriage equality.
Back n 2012 the senator said most Australians would find the concept of marriage between two people of the same sex repugnant, abhorrent and destructive to our social fabric. Senator Fierravanti-Wells said she didn't think most same sex coupes would intend to be monogamous if they were married.
In recent days there has been speculation that Seantor Fierravanti-Wells position may be under scrutiny ahead of the next election.
OIP Staff