Conservative politicians voice opposition to the Safe Schools program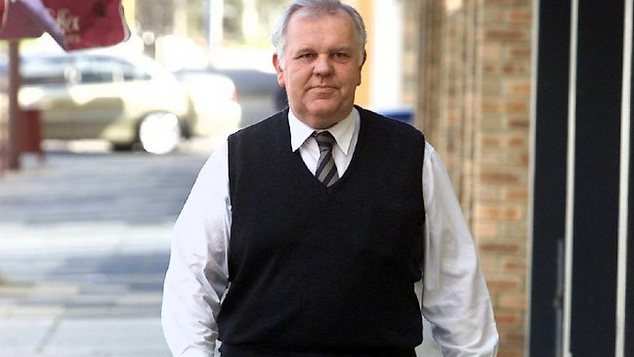 Labor's Joe Bullock calls for anti-bullying program to be immediately stopped
Labor senator Joe Bullock has joined a growing number of conservative politicians who are calling for a program that aims to reduce bullying of LGBTIQ students to be immediately removed from classrooms across the nation.
The Western Australian senator has called for the program to be stopped immediately.
"This program is so narrowly focused on homosexual issues that it doesn't provide the sort of balance one would hope," Mr Bullock told NewsCorp.
Mr Bullock said children are bullied for many reasons.
"They're not part of the 'in' group, they're not sporting: whatever it is, it's not only people who had a different view of their own sexuality or undecided as to their sexuality." Mr Bullock said.
Bullock's colleague Penny Wong has told the ABC that Mr Bullock's comments do not represent the position of the Labor party.
"I don't agree with Joe and the Labor Party doesn't agree with Joe," Senator Wong told the ABC.
"This is a party, this is a Labor program that we funded in government.
"It is a program that is designed to address terrifying statistics of self-harm, of abuse, of discrimination." Senator Wong said.
Shorten calls Bernardi a 'sook'
The debate between politicians over the program has descended into name calling and wild accusations over the last few days. Earlier this week Prime Minister Malcolm Turnbull capitulated to back-benchers from his own party and ordered a review of the anti-bullying program.
Yesterday Labor leader Bill Shorten called Liberal Senator Cory Bernardi a "homophobe", after the senator interrupted his press conference and called Shorten a "fraud".
Senator Bernardi complained on Twitter that Shorten's description of him was not appropriate for an alternative Prime Minister to be using. Last night the Senator appeared on SKY News and said Mr Shorten's comments; "demonstrated how shallow and brittle and unhinged he is"
The tit for tat dispute continued this morning with Mr Shorten telling reporters in Canberra that Senator Bernardi was a "sook".
"You have a senator walking past acting like he is at the football yelling out free advice at a press conference and he has a sook about someone standing up to him," Mr Shorten said. "I did in five seconds what Malcolm Turnbull hasn't done in five months."
Liberal MP Luke Simpkin has never met a homophobe
WA Liberal backbencher Luke Simpkin spoke in parliament today and said he'd never met a homophobe. Mr Simpkin said those on the other side of the chamber had been reduced to name calling.
"The moral trump words of which I speak are terms such as homophobia." Mr Simpkin's told the House of Representatives. Mr Simpkin said many people were using the word homophobe incorrectly.
"To take that case in point, it is defined to mean 'an extreme or irrational fear of homosexuality'. This is therefore a much-used word to stomp on any form of commentary on issues such as this, but it is also wrongly used.
"I have never met anyone that displays an extreme or irrational fear of homosexuality.' Mr Simpkin said. "I have an army background and a sporting background and never have I met anyone who has such fears."
George Christensen compares Safe Schools to pedophilic grooming 
Queensland Liberal MP George Christensen has told parliament the Safe School's program is similar to pedophilic grooming.
Mr Christensen outlined a 'six degrees of separation' concern that students accessing the program's online resources could be transported to sites containing sadomasochism, pornography, sex shops and sex clubs.
"The safe Schools 'All of Us' teaching resource directs students to the LGBT organisation Twenty10. On the 19th of January this year Twenty10 held a hands on workshop for youth on sex toys and sadomasochistic practices." Mr Christensen said.
Mr Christensen also highlighted that if students vistited the website of LGBTI youth support group Minus 18 which has advice on chest binding and penis tucking. Mr Christensen said he had discovered the Minus 18 site had sexual advice including the statement that; "penis and vagina sex is not the only kind of sex, and certainly not the ultimate sex."
Mr Christensen outlined that from the Minus 18 website there was a link to 'The Tool Shed' which he described as an online pornographic sex shop offering a line of sex toys, sadomasochistic items and pornography. Mr Christensen said another link could take students to an advice site that promoted group sex, using sex toys and sadomasochism.
The politician shared his concern that students could visit the Safe Schools Coalition's website and click on a link to Minus 18's website, where they could click on a link to transgender organisation Seahorse Club Victoria. Once on this site a student might click on to a fetish club called Abode. Mr Christensen said the Abode club was at the same address as the Parlor Lounge sex club which he described as a place which "provides sadomasochistic entertainment and rooms for sex."
The politician said it was a concern that students would be able to click through to erotic material. Mr Christensen said the Safe Schools program advised children to ask for access to restricted website and showed them how to hide their internet browsing history.
The politician uploaded a diagram on how to reach the sex clubs and sadomasochistic material to his Twitter account.
"If someone proposed exposing a child to this material a parent would probably call the police because it would sound a lot like grooming work that a sexual predator might undertake." Mr Christensen said.
"The Safe Schools program focuses heavily on child and teenage sexual activity and sexual attractions. It justifies almost any sexual activity. It diminishes possible risks and harms, encourages young people to hide their activities from their parents, provides link to adult sex clubs, adult online communities and sex shops. What's more, the program portrays all of this as normal." Mr Christensen said.
Watch the video below.