Cottesloe Beach has transformed with Sculpture by the Sea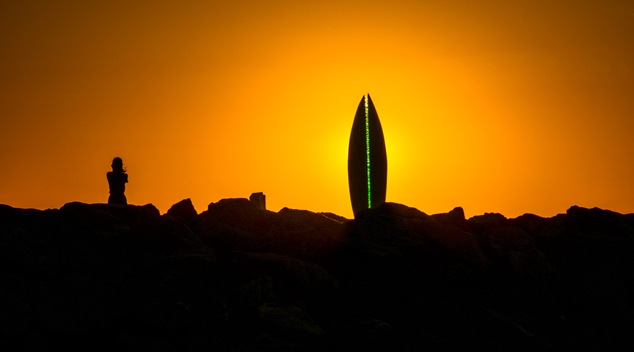 Sculpture by the Sea, Cottesloe, the annual outdoor sculpture exhibition, has returned to transform the famous white sands of Cottesloe Beach until March 18.
This year marks the 15th anniversary of Sculpture by the Sea, Cottesloe, which is Perth's largest free to the public event, attracting an estimated 240,000 visitors to explore the art and create Perth's own version of the Italian passeggiata with thousands of people wandering among the sculptures on Cottesloe Beach at sunset each evening.
Over 70 sculptures are on display from a broad range of West Australian and interstate artists, as well as a large gathering of international artists from USA, Israel, China, Japan, South Korea, Sweden, Norway, Finland, Italy, Slovakia, Austria, Greece and Andorra.
In 2019, Phil Price, one of the world's most important kinetic sculptors joins the exhibition as the Tourism WA Invited International Artist.
In addition to acclaimed international artists, the exhibition shines a spotlight on works by some of WA's leading sculptors including Anne Neil, Stephen Tepper, Alessandra Rossi, Miik Green, Ron Gomboc, Jennifer Cochrane, Tim Macfarlane Reid, Tony Davis as well as leading emerging artists from Western Australia such as April Pine, Britt Mikkelsen and Jina Lee.
Source:- Media release
Image:- Clyde Yee
---