Cougar Morrison sates all of your primal urges in Animal Instincts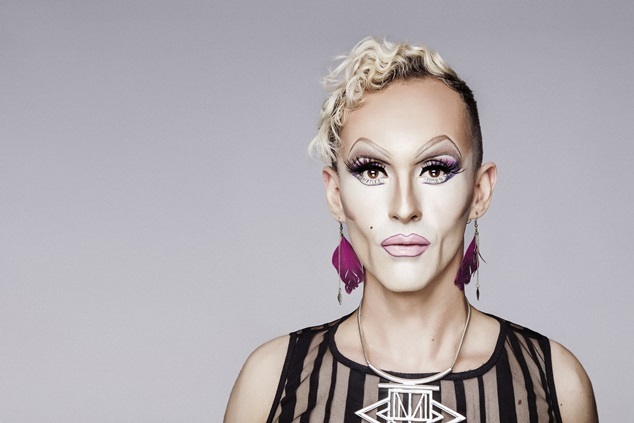 Cougar Morrison: Animal Instincts | Connections Nightclub | Jan 21 & 22 | ★ ★ ★ ★ ★ 
At the world's third largest Fringe festival with over 700 shows in the program, I can't help but wonder how artists manage to stand out as unique in the ocean of cabaret, comedy and musical performances on offer. Chanteuse, queen and elastic-faced man Cougar Morrison stands head, shoulders and occasional wig above the rest in Animal Instincts with one of the most honest, eclectic and moving shows you will see at this year's Fringe World Festival.
Making the most of Connections Nightclub's superior sound and lighting, Morrison bookends the show with a David Attenborough style voice-over that sets the animalistic tone of the show. Morrison stays on theme with a showcase of lip-syncs and earth-shattering vocal performances (she's a trained opera singer, honey) that make blatant or clever nods to the animal kingdom.
Flanked by two dancing boys with a rotation of fabulous hats, Morrison effortlessly weaves tales of woe and learned wisdom from his personal experience between his trademark Cougar musical arrangements. Morrison is a master of manipulating the audience to open their mouths for a sing-a-long and swing wide with new lyrics over a usually recognisable track. From the warbles of MGM musicals, to the Eurythmics and Lana Del Ray, Morrison will take them all and blend them with a serve of his favourite juicing carrots to the most nutritious effect.
Perhaps most impressive is how Morrison manages to simultaneously wear his heart on his sleeve, while embodying the consummate stage professional under the spotlight. Whether he's effortlessly deflecting a heckler, or somehow sandwiching a stirring tribute to the victims of the Orlando shootings between songs about getting laid without appearing tasteless is absolutely uncanny. I cried a bit. Shut up.
If you've ever had an unrequited crush, ever felt unattractive, not good enough, uncomfortable in your own skin – this show will resonate with you. Let Morrison's words of wisdom wash over you, learn to live life with style and always… always be whirling.
Leigh Andrew Hill
For tickets or more information, visit fringeworld.com.au