Courtney Act Wants to be Miss Universe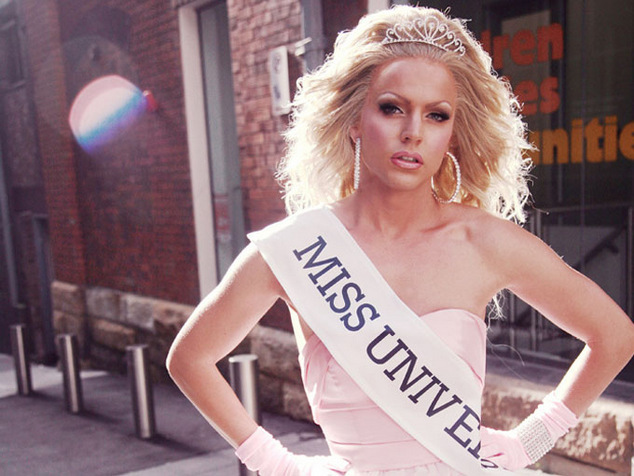 Australia's most international drag queen Courtney Act has announced her plan to become Miss Universe 2014.
The drag superstar who rose to fame through 'Australian Idol' is now based in LA, where she recently popped up on stage performing Lady Gaga's 'Applause' with the Mother Monster filming the performance.
Courtney's revealed her desire to return to the world of beauty competitions, she was previously Mr Tiny Tot 1987′. Courtney's checked out the competitions rules and there's nothing that says you need to have been biologically born as a woman.
Check out Courtney's video below.