'Daily Telegraph' tries to shame gay candidate over social media posts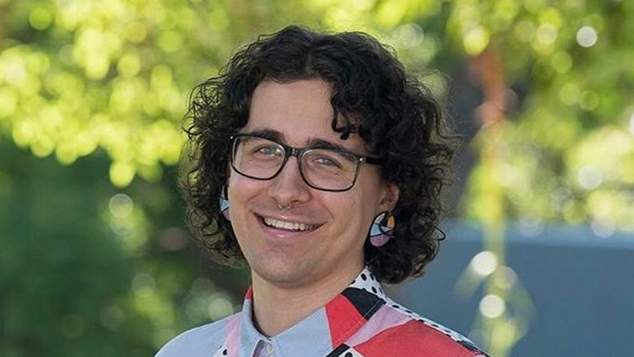 Yesterday Sydney newspaper The Daily Telegraph published an article titled Greens member Michael Thompson's social media posts brought into question. 
The newspaper highlighted that on his social media posts the Greens candidate who will run against Labor's Tanya Plibersek in the federal election had attended events at a popular Sydney gay bar, and had also been at the Sydney Gay and Lesbian Mardi Gras.
Michael Thompson has laughed off the criticism, highlighting that the phrases he uses are part of regular gay culture, and he has nothing to be ashamed of.
The newspaper's reporters highlighted two posts from Thompson, describing them as "crude" and insulating that their discovery had caused colleagues to "run to ground" to avoid discussing them.
The first was an image from The Imperial Hotel where Thompson was pictured covered in glitter. He'd captioned the Instagram image with "Category is glitter smothered raging alcoholic fuckboii in mesh and snapback."
The second image the newspaper was concerned about an picture of Thompson hugging a friend, both were wearing Greens t-shirts and had been part of the party's float in the Mardi Gras Parade. The Daily Telegraph reported that Thompson has written "weekends of slutdropping benders at Arq finally paid off in the form of me aggressively shimmying my way at the front of the Greens float." alongside the image.
The story was also picked up by The Daily Mail who repeated the concerns raised by the Daily Telegraph. They used a photo of him wearing pink speedos, which was pulled from Thompson's Instagram feed, to illustrate the story.
Yesterday the aspiring politician responded on Twitter saying "Newsflash: I'm gay, I look good in glitter, and yes, I can dance – If any of you wanna hit up Oxford Street let me know?" He added a Saturday Night Fever emoji, alongside a rainbow and blowing kiss emoji. He also reassured followers that he always wears biodegradable glitter.
Speaking to Junkee today Thompson said he thought most readers would see the article as an attempt to paint him as a party boy, rather than someone who is passionate about important issues.
"I mean, I'm not surprised," Thompson told Junkee. "I think the way they've selected the comments is they want to paint me as this one-dimensional party boy who isn't serious about politics, who isn't ready to go in there and fight for the things I believe in."
"I would say to them that the idea that politics can only be done by a certain category of people, by people in suits, by predominantly older straight white conservative men, is really outdated, and it's the reason that we're in the mess we're in. We've got this economic system that's crushing us all, we've got rampant climate change, our generation's been locked out of housing markets, education's increasingly unaffordable, and we're here because our Parliament doesn't represent or reflect the diverse and vibrant communities that we're all part of."
Thompson said the newspaper seemed to have a stunning lack of awareness about what younger people, and especially what younger gay people were interested in and how they communicated. He also noted that his post said he 'looked like' an alcoholic fuckboi, not that 'he was' an alcoholic fuckboi.
Speaking to the Star Observer Thompson said attacks like those carried out by the Daily Telegraph and the Daily Mail
"It makes me angry, because when other queer people see queer people like me step up and get hammered back like this, what message does it send?
"It says we're okay with you being queer, but we don't want to see it." Thompson told the Sydney based queer paper. "It says you can't be visibly queer and try to run for parliament."
OIP Staff
---