David Helfgott set to return for rare performance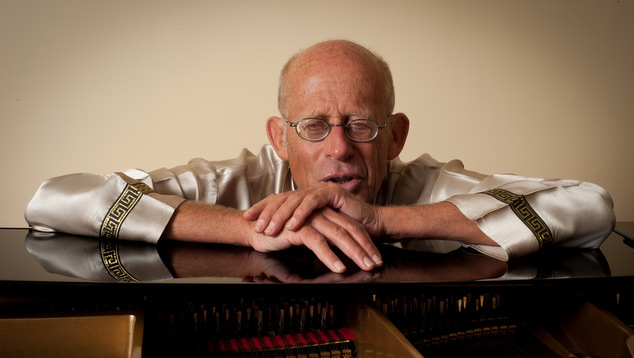 'Shine' along with the star himself as David Helfgott returns to Mundaring Weir Hotel to celebrate his 70th birthday
In celebration of David Helfgott's 70th birthday, Helfgott will return to one of his favourite places to perform; the iconic Mundaring Weir Hotel on Saturday 18 March.
Helfgott played his final concert at the Mundaring Weir Hotel in 2015 to mark his 30th anniversary of returning annually to play at the hotel in the hills, but an offer to celebrate his milestone birthday at the much-adored hotel was too good to refuse.
"David has a fondness for this hotel and playing here for audiences over the last 30 years, so he jumped at the chance to celebrate his special birthday here," said Jens Jorgensen, owner Mundaring Weir Hotel.
The evening starts with a special screening of the 1997 Academy Award winning movie Shine, a biopic of the life of this renowned pianist. Then, following the movie the specifically fitted giant screen will be raised for a recital by Helfgott.
David continues to delight audiences everywhere he plays with his remarkable technical and interpretative prowess.
An extraordinary artist who receives worldwide recognition, David's continuing success comes as no surprise to David's legion of devoted admirers everywhere. They have long regarded his recitals as transcending mere music-making, and as an affirmation of the tenacity of the human spirit and imagination.
Born in Melbourne in 1947 David showed extraordinary pianistic ability from an early age, winning the state finals of the ABC's Instrumental & Vocal Competition six times and was invited to London to study at the Royal College of Music.
Despite playing at venues around the world (including the Mundaring Weir Hotel) and winning numerous prestigious awards along the way, it was following the release of the film Shine starring Geoffrey Rush depicting Helfgott, that David's true musical genius and inspiring life was shared with a wider audience and became fully internationally recognised.
David's recording of the Rachmaninov Third was the number one selling CD in Australia, the United States and the United Kingdom for many months and attained gold status.
In October 1996, David played four sold-out concerts at the Sydney Opera House – an unprecedented occurrence – and a challenging world tour followed the next year, with packed recitals and performances throughout the US and the UK, concluding with David's return to the Royal Albert Hall in London, were he played the Rachmaninov Third to a capacity crowd and received a thunderous standing ovation.
Don't miss this rare opportunity to see a great artist perform, tickets will be selling fast.