Debate heats up over Catholic traditional marriage booklet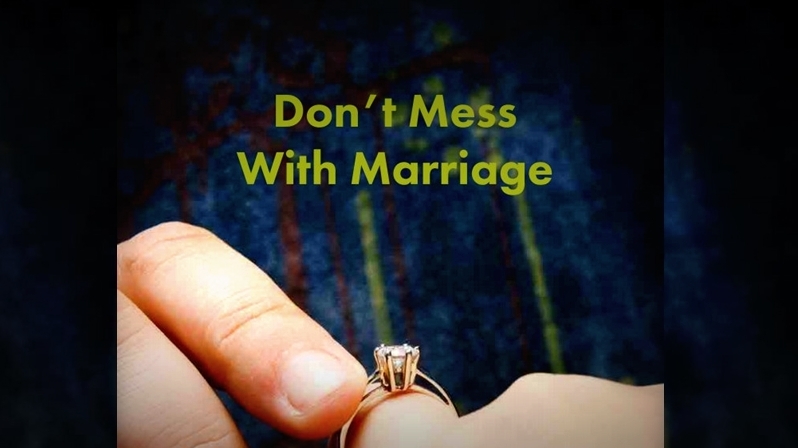 The debate over the appropriateness of the Catholic Church's 'Don't Mess With Marriage' booklet continues with Australian Marriage Equality and the Australian Christian Lobby both firing off media releases about the controversial publication.
In Tasmania the Archbishop Julius Porteous has announced his intention to distribute the booklet to 12,000 school children.
The booklet will be given to children on Friday in a sealed envelope to take home to their parents.
"My intention is to offer families the opportunity to understand why the church has taken the position it has on this question of legal definition of marriage," the Archbishop told Channel Nine.
The booklet calls for gay people to be treated with respect, sensitivity and love but also argues that denying same sex couples the right to wed is acceptable.
The booklet offers comparisons of acceptable discrimination including only children being allowed to go to primary school and women being treated at specialist women's hospitals.
Australian Marriage Equality have raised concern that the booklets may be illegal. In a media release National Director Rodney Croome encouraged people to submit complaints to the state's Anti-Discrimination Commissioner.
"This booklet denigrates and demeans same-sex relationships and will do immense harm to gay students and students being raised by same-sex couples." Mr Croome said.
"The booklet likely breaches the Anti-Discrimination Act and I urge everyone who finds it offensive and inappropriate, including teachers, parents and students, to complain to the Anti-Discrimination Commissioner, Robin Banks."
Mr Croome argues that by distributing the booklet via children the Catholic schools will be breaching their duty of care to students.
"The Catholic Church has every right to express its views from the pulpit but it is completely inappropriate to enlist young people as the couriers of its prejudice." Mr Croome said.
"The booklet says to gay students in Catholic schools that their sexuality is wrong and that their aspiration to marry is a danger to marriage, religion and society."
"Any principal or teacher who exposes vulnerable children to such damaging messages not only violates their duty of care, but is a danger to students."
Lyle Shelton, the Executive Director of the Australian Christian Lobby has also issued a media release arguing that religious schools have a right to give information to their students with their religious beliefs.
"If a family sends their child to a Christian or Islamic school they should not be surprised if their children are taught the faith and morals of the school's religious identity." Mr Shelton said.
"It is outrageous for Mr Croome to dictate what a private religious school can and cannot say about marriage," Mr Shelton said.
Mr Shelton said that the marriage equality movement was one of the biggest threats to freedom of speech, religion and conscience in Australia.
"It is clear that redefining marriage and family in law is one of the biggest threats to freedom of speech, freedom of conscience and freedom of religion that this country faces."
Perth's Archbishop Timothy Costelloe wrote to his partitioners early this month saying that the concept of same sex marriage is one that many people in the Church are grappling with.
While the 'Don't Mess With Marriage' booklet was distributed, the Archbishop added his own letter which called for LGBTIQ people to be treated with respect and acknowledged that the definition of marriage may be changed in the future.
"Many of us have family members and close friends who experience same-sex attraction. We know them to be loving people striving as we all do to live a good life and deeply loved by God.
"We are aware of the joy which their relationships, their deep friendships, bring into their lives. We naturally and rightly want to love and support them. We certainly do not want to condemn them or cut them off from their families and friends, and nor should we." Archbishop Costelloe said.
Archbishop Costelloe outlined his belief of what marriage was, but also acknowledged that it was a definition that had applied "up until now".
"Marriage, at least up until now, has been understood in our society to be an institution which formalises, supports and strengthens the relationship between a man and a woman who commit themselves to each other in mutual love and who, through that commitment, form a "community" in which their children, should they be so fortunate as to have them, can grow up." Archbishop Costelloe said.
In his letter the Archbishop said it was the Church's intention to "propose not impose" how marriage should be defined in society, arguing for the traditional model of marriage being limited to the union of a man and a woman.
OIP Staff