Deborah Cox for Mardi Gras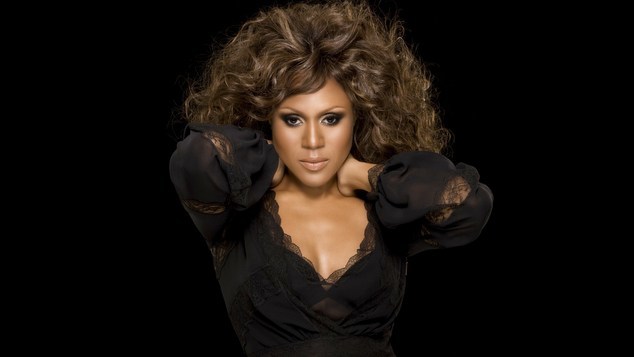 International queen of R&B, Deborah Cox will be appearing at the annual Sydney Gay & Lesbian Mardi Gras Party on Saturday 5 March, 2016.
The Grammy nominated singer-songwriter, best-known for the number one R&B pop anthem "Nobody's Supposed to Be Here" and dance track "Absolutely Not", has been a staple on club floors since breaking into the scene in the late 90's.
'Absolutely Not' was first included as part of the soundtrack to the Eddie Murphy film 'Doctor Dolittle 2' but LGBTIQ+ audiences embraced the song when it was featured in the US TV series 'Queer as Folk'.
The Canadian singer got her start as a backing singer for Celine Dion before landing her own record contract. Cox was signed to Arista records by Clive Davis, the legendary record executive who discovered Whitney Houston and is behind the careers of TLC, Barry Manilow, Christina Aguilera, Carlos Santana many others.
While Cox is primarily known as an R&B performer she also delivered a killer jazz album in 2004. 'Destination Moon', her tribute to singer Dinah Washington, is filled with jazz standards and was recorded with a 40 piece orchestra.
Cox last delivered an incredible set at Mardi Gras back in 2002, and now, 14 years later she returns to the main stage ready to blow the roof off once again with an exclusive Mardi Gras production show featuring a medley of her hit songs.
The Mardi Gras party is expected to attract over 12,000 partygoers from across the globe for a night of high energy performances coupled with amazing stage production.
Cox joins a line up that includes Eurovision song contest winner, Conchita Wurst, drag star Courtney Act, Dirty Pop, Ben Manson, Rado, YO! MAFIA, Tracy Young, Mark Picchiotti, Buck Naked, Mark Alsop MA15+, Victoria Anthony, Kitty Glitter, Maze and Masters, Colin Gaff, Haylenise, Seismic and Tanner Derrby.
Final release tickets to the Mardi Gras Party are on sale now and selling fast so be quick to lock yours in. To book, go to www.mardigras.org.au.
 Check out Deborah Cox's track 'Who Do U Love' below.