Why We Deleted Yesterday's Story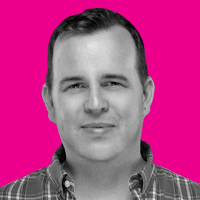 Yesterday we came across a story that was quickly spreading across social media and was being picked up and re-reported by several media outlets.
The story was this, a transgender guy had publicly shared on Tumblr a personal story. As he began his journey of transition he realised that the autographed photos he had of one of his favourite actors from a very cool TV series were made out to his former name.
The guy loved the actor, but understandably didn't get the same joy in seeing the pictures. He took to Facebook and shared the situation.
The actor upon hearing of the dilemma did something we thought was really cool. He invited the guy to hang out with him for a day. They took a whole bunch of new photos and had a great time.
We thought this was a great story to share not because it involved a great actor doing a cool thing, but because it was a great example of how enormous an undertaking it is to transition genders.
When we think of transitioning, often we focus on the big things, like medical procedures, but it's the small things that really provide perspective.
Imagine what it's like calling all your friends and asking them if they can delete pictures of you appearing as a gender that is not who you are. Imagine how many conversations that involves.
As I wrote in the front of our current issue we need to be having more conversations about transgender issues and rights. We're committed to sharing and highlighting stories in this area.
Then something changed, we started receiving negative comments about the story. It was highlighted that we, and other media outlets, had unsafely outed the subject of the story, sharing their private story without their permission.
So, it seems when the guy posted the story to the internet, he didn't expect it would get the global attention that it did. Not everyone at his school knew he was trans, and suddenly a big media spotlight was shining on him.
We have chosen to delete the story and apologise to the young man affected by OUTinPerth sharing his story.
At OUTinPerth we follow a number of guidelines for reporting including specific guidelines for social media, transgender stories, stories involving HIV/AIDS, mental health and suicide prevention.
We will be reviewing our procedures for fact checking and confirming stories. We will also be reviewing our guidelines for using images from social media sources.
This is a challenging area. It may appear simple to make a hard and fast rule – don't use information from social media without express permission.
When updating guidelines we won't just be considering this story, but also how they would apply to other recent stories like those of Mayang Prasetyo or Leelah Alcorn, another two stories that had a strong social media link.
If you have any thoughts on these topics, we'd love to hear them, drop us an email or comment on our social media sites.
Graeme Watson
Front Page Image by Claire Alexander
Update 16:30 21-01-2015: This article has been updated to correct a typographical error. 
---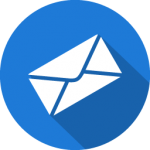 Subscribe
to OUTinPerth's E-Newsletter and keep up to date with the latest news.
Sign up now
.  
---