Delightful Divalicious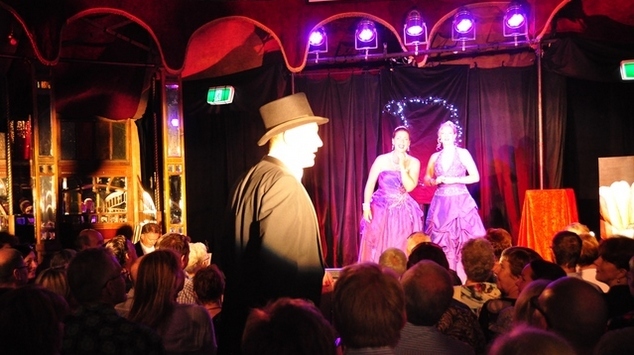 Divalicious return to Fringe World with a repeat performance of their popular 'Divalicious: Opera Rocks!' show that garnered a great deal of praise at last year's festival.
The show features dueling divas Penny Shaw and Fiona Cooper Smyth fighting not only for a moment in the limelight but also for the affections of well known tenor Robert Hoffman.
The show pokes a lot of fun at the perceived stuffy world of opera, but these performers are actual real opera stars and they really can deliver the goods.
The show has moments of laugh-out-loud hilarity as well as truly tender moments when some of the world's most popular arias are delivered.
Watching the divas deliver a great opera tune, while umping and grinding like Beyonce, immediately makes you think about why we as audiences sometimes fear opera. After all, there just really good tunes delivered with an extra does of passion.
This is a fast moving show, a lot of tunes are packed into 50 minutes, there's lots of fun, lots of costume changes, and if you've never heard someone sing opera live before, this is a great stepping stone into a rich world.
The three singers are backed by the very talented pianist Tommaso Pollio who handles everything from Mozart to Andrew Lloyd Webber, ABBA and Queen.
Divalicious: Opera Rocks is playing at Da Parel Speigeltent in the Urban Orchard until Sunday 1st February. Head to Fringe World to book tickets. 
Check out the second show from Divalicious, Licence to Thrill is playing for one night only at Sunset Veranda in Scarborough on Wednesday 4th February. Penny Shaw and Tommaso Pollio can also been seen in 'Opera Undressed' at Casa Mondo from 19th – 22nd February.
Graeme Watson