Detox, Willam and Vicky Vox Release New Video: 'Gaycation'!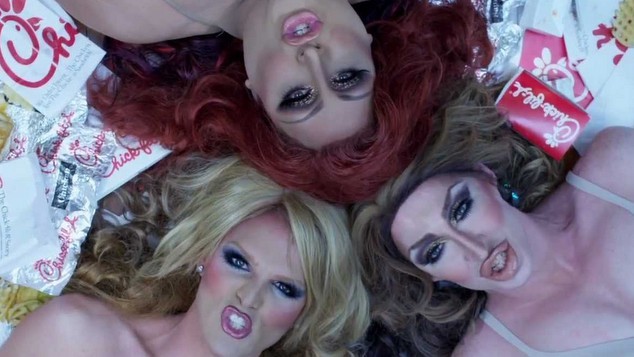 Everyone's favourite tucked up triad, DWV, have released a new auditory/visual feast with their video 'Gaycation', a queered up parody of The Go-Gos' hits 'Vacation' and 'We Got the Beat'. Even the birds are gay.
Detox, Willem and Vicky Vox previously attracted adoration and caused controversy with their hit 'Chow Down at Chick Fil A', a parody of the Wilson Phillips hit 'Hold On' that poked fun at the fast food franchise's stance on same-sex marriage.
Their other notable number is the track 'Boy is a Bottom', taking its cue from Alicia Keys' 'Girl is on Fire'.
Sophie Joske