Dick Van Dyke delivers perfect take down of Piers Morgan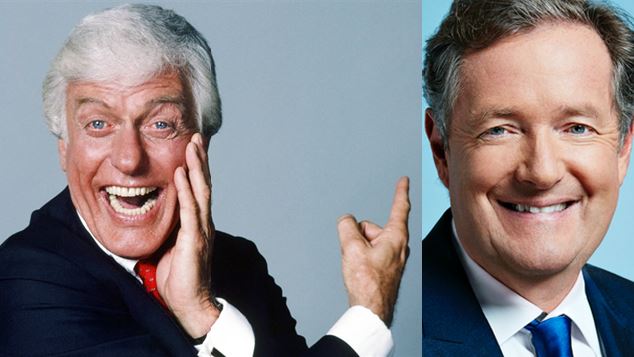 Former newspaper editor Piers Morgan appears on British TV screens each morning as the co-host of Good Morning Britain where he regularly complains about the acceptance of gender fluidity.
Whether it's on his TV program, on radio, in newspaper columns or via his Twitter account Morgan likes nothing more than taking a swipe at transgender and gender fluid people, but things didn't work out so well when he mentioned veteran actor Dick Van Dyke in one of his attacks.  The 92-year-old actor didn't waste anytime hitting back at the TV host.
Morgan took to Twitter to comment on the actors return to the big screen in the sequel to Mary Poppins.
"Imagine being called Dick Van Dyke in this PC-crazed era? Poor guy. He'll have to change his name to Richard Van Non-Binary-Gender-Fluid." Morgan tweeted.
The actor responded by posting a picture of himself from his long running TV show Diagnosis Murder. He didn't look impressed.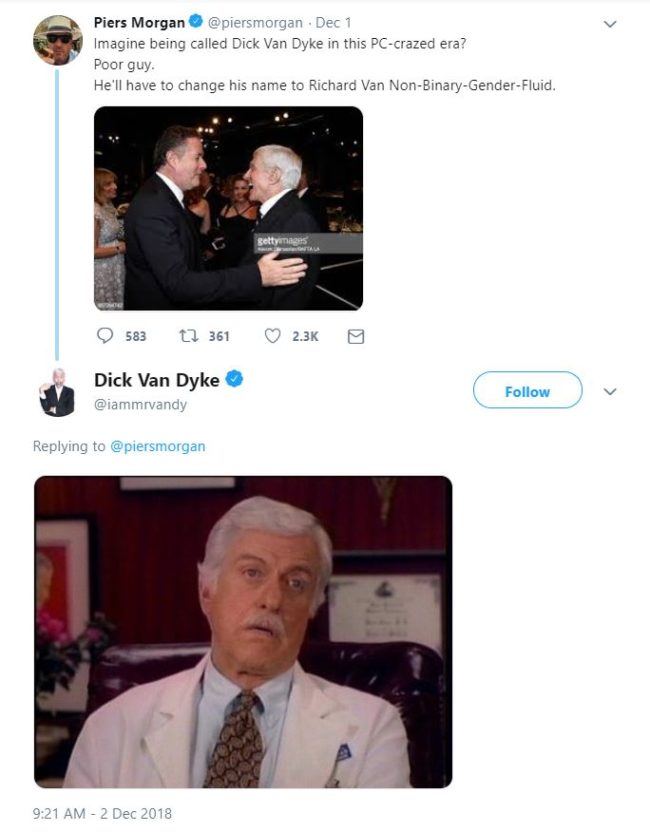 He then followed up by changing his Twitter profile picture to an image of him supporting the NOH8 anti-discrimination campaign.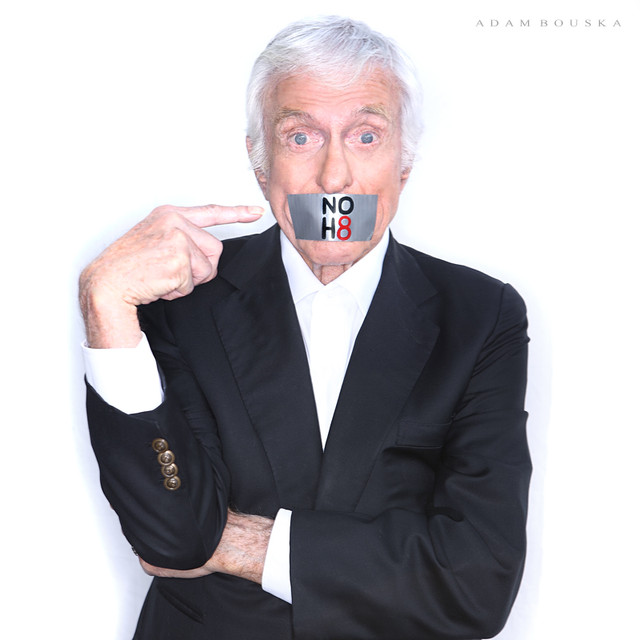 When he did the photo shoot Van Dyke commented "Hate eats up your insides"
He's also regularly spoken out against homophobia and discrimination throughout his career. Take a bow Dick!
OIP Staff
---