Director Craig Boreham on his queer coming of age drama Teenage Kicks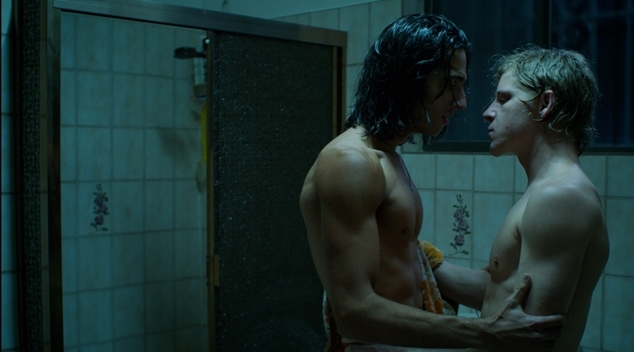 Craig Boreham is the writer and director of the highly anticipated new queer themed feature film Teenage Kicks.
Based out of Sydney his work has received many accolades around the world and in his first full length feature he brings to the screen the story of Mik (played by Miles Szanto) a young man grappling the death of his older brother as well as his burgeoning sexual desires.
I spoke to Craig about the making of the film and the story it tells.
Your film Teenage Kicks is a coming of age story about a young man struggling grief at the time as he is coming to terms with his emerging sexuality, is the story drawn from your personal life experience?
I guess there's a fair bit of me in there in that its about a young person dealing with a family tragedy and grief. When I was writing the film my partner lost his brother, who died suddenly and the film took a different direction from where it was headed originally.
Because of that it was very much influenced by what was going on at the time. The initial spark came when I was working with LGBT kids who were homeless and some of their stories.
From the moment of that initial spark, how long was the process of writing the film to the completion of production?
It took a number of years. I wrote the initial script quite quickly in a kind of crazy vomit then finished it and put it away made another couple of short films. We had a lot of success with Transient, it took us to Berlin and got sold around the world.
We were invited to submit a queer short in the States that HBO were running and I didn't have another short script at the time so I pulled out the script for Teenage Kicks and adapted a section of it that became Drowning.
That travelled really well and got a lot of good audience feedback around the world that they wanted to see more of of the story and the characters.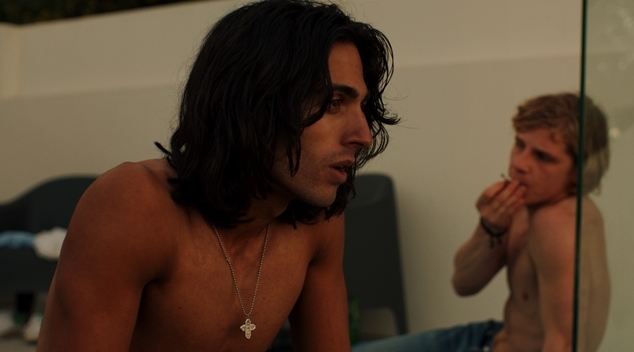 Australian queer cinema has a small number of films that have connected with a mainstream audience, where do you see Teenage Kicks sitting compared to similarly themed films like Head On or Holding the Man?
I guess we always knew it was an Arthouse film, it's dark in a lot of ways and pushes some boundaries so we knew it was never going to be a mainstream film but its definitely found an audience.
It does get compared to Head On quite a lot but I think they are very different films, Teenage Kicks isn't a coming out film, it's about a young person coming to terms with sexuality in a way that isn't represented in coming out films.
Who have been the people that have responded to the story?
It kind found the audience that we expected to which is mostly young gay men and young queer people, the unexpected people have been mothers of teenage boys who've really responded to it which kind of surprised me.
It's mainly played to queer audiences here in Australia. Overseas in Europe it screened at huge festivals which was surprising considering that it's rated R.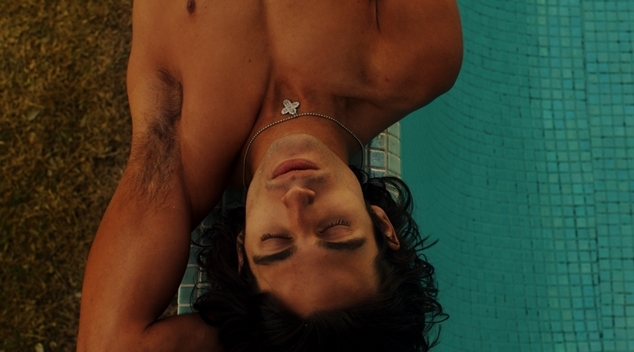 Are there particular filmmakers that have inspired you?
It depends on what I'm working on, there's a few that I always go back to, when I was working on Teenage kicks my cinematographer Bonnie Elliot and I watched a lot of films like early Gus Van Sant or by Larry Clark.
(Hong Kong filmmaker) Wong Kar-Wai was very influential in terms of our visual style. Because we were making a film on the smell of an oily rag we were looking for ways of making it on an independent budget so we had to go guerilla in a lot of ways.
As the film is still being released in different markets around the world what are its future travel plans?
It's been doing really well and it's been released in most of the territories that we'd planned on, it's already out in America and most of Europe, we're releasing in the UK later this year but it's been travelling really well.
The Perth premiere is planned for 6:45pm on Monday May 29th at Cinema Paradiso but it must to pre-sell tickets to guarantee the screening so it needs your support.
You can grab tickets online here or check out the website at teenagekicksthemovie.com
Clinton Little