Disagreements at community radio station JOYFM play out in public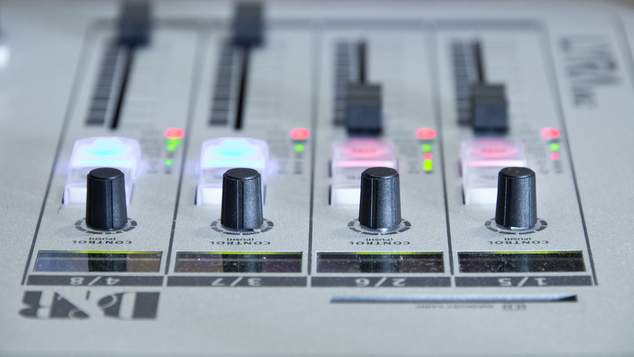 Disagreements at Melbourne's community radio station JOY949 are continuing with suggestions of a police investigation and threats of defamation action.
Last week a group called SAVE JOYFM launched a campaign calling for a Special General Meeting of the station's membership.
The group allege that a culture of bullying within the station has lead to many presenters and volunteers being forced out. The group say the station has lost touch with local LGBTIQ+ communities and are calling for the current board to be replaced.
Many members of the station received news of the call for a Special AGM via email which lead to the organisation's chair to speculate that the station's membership database had been compromised.
In an email to members addressing the situation JOY949 President Melinda Rich suggested the board would be calling in the police to investigate.
"We have become aware that these spurious allegations and statements have been distributed to both current and past JOY members by email and also on social media. It would appear that the email database of JOY has been stolen, copied and removed from JOY without authority to facilitate this and we will be reporting this to the Victoria Police." Rich wrote in the email.
The SAVE JOY campaign has hit back at the suggestion that member's details had been stolen.
"This is an accusation we categorically deny and we welcome a full Victoria Police investigation." a spokesperson for the group said.
"We are also seeking legal counsel to pursue a complaint of defamation against Rich and the current JOY
Board."
The SAVE JOY campaign said Rich's description of their campaign as "viscous" and "ridiculous" was a smear of the reputation of people who were focused on addressing legitimate concerns.
On Saturday JOY949 President Melinda Rich took to the airwaves appearing on Saturday Magazine and defended the board's action and the management of the station.
In a lengthy interview Rich the station investigated every formal complaint about bullying that had been made, but stressed that a 'comments made in the corridor' did not constitute a formal complaint.
Rich agreed with the proposition that not everyone would be happy with strategic decisions made by the station's board, but said they were focused on the future.
"JOY has a strategy which is about setting it up for the next 25 years, looking at our reach, our impact, having wonderful content. We have a range of programming policies around the content that people want to create, we have some wonderful broadcasters who are delivering that for us, but I'll say really openly JOY doesn't owe anyone a show. It's really what is best for JOY and what is best for the strategy of JOY." Rich said.
Last week CEO Tennille Moisel told OUTinPerth that the board would respond to the request for a Special General Meeting if enough members requested one.
"As a membership organisation, our Rules of Association provides mechanisms for members to raise concerns, and the JOY Board respects this. At this stage, there are no grounds to convene an SGM, but we will continue to respond to any reasonable requests by our members appropriately and fairly." Moisel said.
Graeme Watson
OUTinPerth approached the board of JOYFM for comment regarding their concerns of the station's membership database being compromised but did not receive a response. 
---

Tags: bullying, JOY949, JOYFM, Melinda Rich, Tennille Moisel