'Disenchanted' is a new take on what is to be a Princess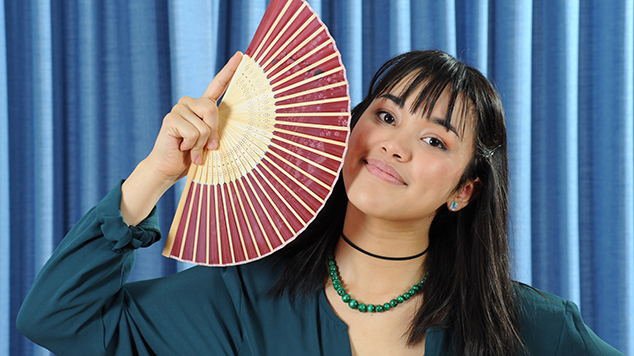 The hilarious musical Disenchanted has been an off-Broadway hit and has been performed all around the world. Now it is being performed in Perth for the first time and will take up residence at the Subiaco Arts Centre from 10-19 October.
Forget the princesses you think you know, Disenchanted turns the clichéd Disney princesses on their heads when they toss off their tiaras to present a comically subversive, not-for-kids musical that cleverly reveals what really happened 'ever after' for the royal renegades.
For Director Lorna Mackie, the show is the latest offering from her company Grey Lantern Productions, who have always focussed on feminist works.

"Disenchanted is a sassy, fun-filled feminist romp that I am delighted to bring to Perth. Grey Lantern has a strong track record of producing awesome, fun and feminist shows that presents messages in an accessible manner, and this is no exception. I am beyond proud of my sassy cast of queens, and can't wait to share DIS with Perth audiences!" Mackie said.
OUTinPerth chatted to actor Andrea Lim (pictured) who plays Mulan in the comedy musical.
'It's almost a commentary from the original Disney princesses on where they came from, the one's from Grimm's Fairy Tales, the legends, and the ones from history. They're just commenting on Disney has sort of changed their stories and they're pretty annoyed with that, because they're not as empowered in these representations."
Lim said while she loved the animated version of Mulan, it was not completely accurate in telling the historical story,  but Disenchanted's take on the tale also takes some liberties.
"In this story she comes back from war, where she had to dress as a man, and she's exploring her sexuality because of that, she had to dress like a man and now she has new feelings towards women and life in general."
Lim said that while she's having a lot of fun playing Mulan, she's joined on stage by Sleeping Beauty, Snow White and Cinderella, Pocahontas, Belle from Beauty and the Beast, Princess Jasmine and Ariel from The Little Mermaid. The actor said she could see some similarities between all the characters.
"Every female character just wants to feel empowered and not have to be playing to their 'perfect princess' complex." Lim said saying the whole show is a lot of good fun.
Disenchanted is at the Subiaco Arts Centre until 19th October, get tickets from Perth Theatre Trust.
---