New owners for Diva magazine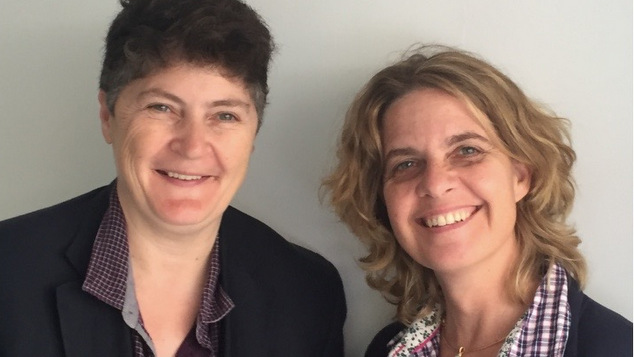 Respected lesbian publication 'Diva' has new owners with the announcement that the Twin Media group is taking over publication of the long running title.
First published in 1994, Diva has long been at the vanguard of the lesbian media world. This is the first time in the magazine's 22 years that it has been wholly owned by lesbians.
Twin Media's owners and founders are Linda Riley and Silke Bader (pictured above). Riley is the former publisher of g3 magazine and currently runs a raft of diversity events. Bader is a global leader in lesbian media, owning Curve in the USA and Australia's LOTL.
Bader and Riley already run the Australian LGBTI Awards with other international diversity events in the pipeline.
The new owners have been quick to reassure Reassuring readers and staff that they have no major changes planned for the popular publication.
"We have no plans for any changes at all in our staffing structure and, in fact, anticipate growing the Diva team in the near future, especially with regard to our digital offerings." Bader said.
Linda Riley said the duo had some big plans for new compelling content for the publication.
"With our knowledge and experience gained in lesbian publishing in the UK, USA and Australia, my team and I are looking forward hugely to driving the business forward, to serving our lesbian readership with compelling, engaging and provocative content, and we already have some exciting new columnists in the pipeline."
The magazine was owned by the Millivres Prowler Group, who also run the retail chain Prowler and publish the well known magazine 'Gay Times'.
Simon Topham, CEO of MPG said they had decided to sell of the title as part of strategic plan to focus on the male market.
"I am delighted that DIVA will pass into such good hands – the sale is prompted by MPG's shift in focus to the gay male market, in particular on the future growth plans for Gay Times and Prowler Retail."
OIP Staff, source: Media Release