Do the stats from the Marriage Alliance mean anything?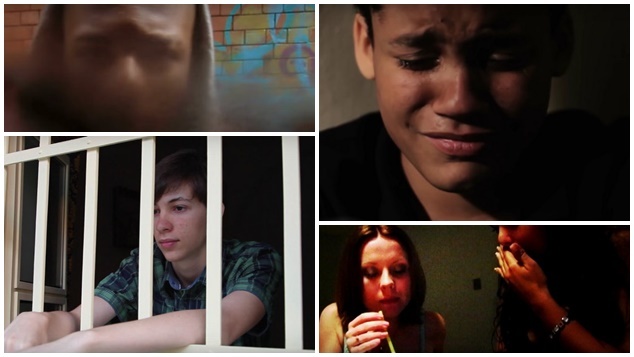 The Marriage Alliance's latest advertisement that was rolled out for Father's Day bombards viewers with a list of statistics that they claim show that children who don't have a father living in their home are more likely to be homeless, suicidal, become rapists or end up incarcerated.
Read More: Marriage Alliance launches new ad campaign
A quick Google search shows that these often published statistics are popular among websites arguing for greater Father's rights in divorces and family courts.
A closer look at the claims
While Marriage Alliance doesn't give any attribution to their sources, the claims quoted are widespread on the internet and a few can be traced back to their original source.
Fatherless children make up 71% of drop outs.
This statistic appears to come from a report called 'One Parent Families and Their Children: The School's Most Significant Minority' which was published by the National Association of Elementary School Principals and the Institute for Development of Educational Activities in 1980.
It's a 35 year old study. The study was looking into the difference between single parent families and dual parent families, not families with two parents of the same gender.
Fatherless children make up 80% of rapists.
This statistic probably comes from a study by researchers Knight and Prentky that was published in the research journal 'Criminal Justice and Behavior' in 1987.
The researchers were looking into typologies of rape by analysing 108 convicted felons in Massachusetts. They found that of those people they studied, who were motivated by displaced anger, 80% of those came from single mother households.
The report shows a correlation but not causation between this tiny sample's behaviour and their upbringing. The researchers highlight that other factors such as drug use, poverty and violence. The report does highlight that nearly half to three quarters of the 108 people studied had experienced sexual abuse or neglect.
85% of youths in prisons grew up in a fatherless home
This statistic appears to be from a report written in 1992 by an organisation called Rainbow's for All God's Children. Their data seems to be limited to data drawn from the population of prisons in Fulton County Georgia
It's notable that in 1992 the United States amended the Juvenile Justice and Delinquency Prevention Act to enforce the deinstitutionalisation of 'status offenders'.
Prior to 1992, youths could be jailed for 'status offences', or what was colloquially known in Arkansas as FINS (Families In Need of Service). Examples of jail-able FINS in 1992 included habitual truancy, habitual disobedience, or running away, other examples include violating curfew or possessing tobacco.
Can anything be made of these statistics?
"Not really", was the response of Adrian Baddeley, Professor of Statistics at Curtin University.
"They really don't tell you much at all, there's a proper way to study that kind of causation using social research , but this isn't how you do that."
The Professor of Statistics said there wasn't anything that could be taken away from the claims made by the Marriage Alliance.
"The main concern statisticians have is that when you aggregate information, you lose all the causal relationships.
"You can image that among people in prison there would be all kinds of reasons why people are in prison, and there are all kinds of causal and non causal human relationships between the other attributes that they have."
"Even if it were possible to prove that people that comes from a family without a father are more likely to end up in prison, even if that were true and could be established, that still wouldn't tell you anything.
Professor Baddeley said there was a great range of factors that may have lead to a person being incarcerated.
One example the Professor gave was that if the judicial systems was more likely to send adolescents from a single parent parent home to prison it would not be an indicator that those adolescents were committing more crime than their friends from dual parent homes – just that they were being imprisoned more.
Graeme Watson, Leigh Hill
The Marriage Alliance was contacted for comment.
---
Support OUTinPerth
Thanks for reading OUTinPerth. We can only create LGBTIQA+ focused media with your help.
If you can help support our work, please consider assisting us through a one-off contribution to our GoFundMe campaign, or a regular contribution through our Patreon appeal.