Documentary 'Becoming Colleen' wins at Mardi Gras film festival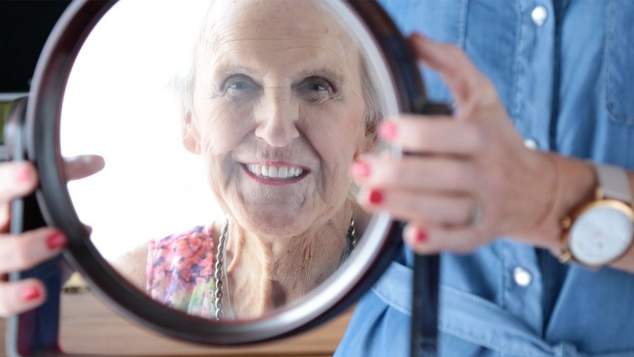 The documentary Becoming Colleen has won the Audience Award at Queerscreen's Mardi Gras Film Festival.
This is the second time Producer and Director Ian W Thomson has taken out the award at MGFF after his win on 2014 with the exposé on homosexuality in surf culture Out in the Lineup.
Thomson said film festivals like the Mardi Gras Film Festival were incredibly important for sharing stories about marginalised people and communities.
"I personally deeply appreciate the support that Queerscreen gives to filmmakers telling stories about marginalised people that often do not make the mainstream media.
"As a culture it is important that we tell and share a broad range of our experiences, lives, loves and struggles with the broader community in order to create awareness and celebrate the diversity that is inherent in our society" Thomson said after the win.
See the film at a special Perth screening
This month Perth audiences will have a chance to see the documentary thanks to GRAI: Gay Rights in Ageing, Transfolk of WA RAAFA Seniors Living.
Becoming Colleen: Finding the Shoe that Fits is about an 85 year old transgender woman, transitioning from male to female in the conservative coastal community of Coffs Harbour on the NSW mid-north coast.
Having lived most of her life as Colin – a husband, father, policeman, projectionist and self-declared shoe fetishist, Colleen has had to negotiate her gender transition later in life.
From early childhood in New Zealand, Colleen knew she was a girl in the body of a boy. After the untimely death of her mother, Colin sought acceptance by suppressing a vital part of herself.
Colin went on to marry Heather, and became the father of two sons. It was only later in life that Colin started to open up to her wife. The couple would draw the curtains on their suburban bungalow and dress Colin as Colleen. Under the cover of darkness, the two women would promenade arm in arm around the deserted streets of Coffs Harbour.
Becoming Colleen / Trailer from IAN W THOMSON on Vimeo.
But both Colin's and Colleen's lives have been underpinned by the tragic death of the oldest son Stuart, and also Heather's passing from brain cancer just a few years ago.
Living alone in 'Lime Tree Retirement Village', Colleen has found an unexpected ally in Heather's best friend Denise, who loving helps her select her daily outfit; and the delightful Yvette who comes by regularly to do Colleen's make-up.
We're guided through Colleen's story by the social worker Rowena Bianchino, who supports Colleen as her physical reality contradicts her desire for independence, as Colleen's youngest son John comes to help move her into full-time care.
As with many older gay and transgender people, Colleen fears she will be forced back into living as a man in the Christian run nursing home, but is met with surprising acceptance by the nursing director Pippa.
Colleen's biggest wish is to end her life with the body of a woman. She plans to travel to Thailand to have full gender reassignment surgery, an idea her doctor, Emanuel Vlahakis understands, but encourages Colleen to consider other options to.
Through tragedy and hardship, the one thing that Colleen held on to, is her love of women's shoes. As a child in New Zealand she carved a beautiful pair of girl's shoes from her old working gumboots; As a traffic cop, to calm her nerves after pursuit, and often abuse by speeding motorists she would retreat to the police car and slip into a pair of silver stilettos; even during her time as a film projectionist, Colin would often wear her own pair of ballet slippers in the darkness of the booth while her favourite film divas filled the screen and hearts of the audience with their feminine allure.
Following the screening of the film there will be Q&A with trans elders who will share their perspective on the documentary.
The screening is being presented by  GRAI: Gay Rights in Ageing, Transfolk of WA, and RAAFA Seniors Living.
The WA Premiere screening of Becoming Colleen: Finding a Shoe That Fits will be at the Alexander State Library Theatre 5:30 pm on Thursday 14 March. Book tickets via Eventbrite.
OIP Staff
---