Dolce and Gabbana Respond to Elton John Boycott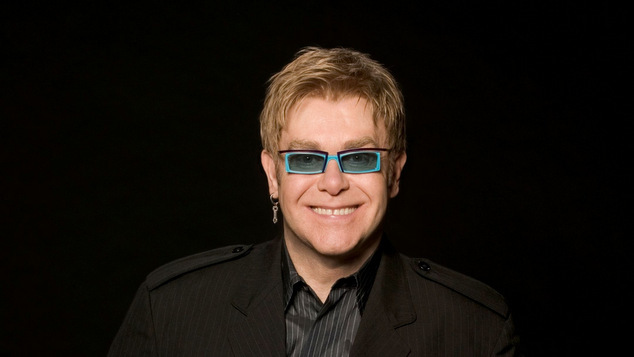 Fashion designers Dolce and Gabbana have responded to singer Elton John's call for a boycott of the brand.
Domenico Dolce sparked controversy with comments he made regarding reproduction in an interview with Panorama magazine.
"You are born and you have a father and a mother," he said.
"Or at least that's the way it should be, and that's why I'm not convinced by children from chemistry, synthetic babies, uteruses for rent, semen chosen from a catalogue."
Elton John is raising two sons with his husband David Furnish. Their children were conceived through IVF and born through a surrogacy arrangement.
The singer posted an image of the two designers to Instagram with the caption: "How dare you refer to my beautiful children as "synthetic". And shame on you for wagging your judgemental little fingers at IVF – a miracle that has allowed legions of loving people, both straight and gay, to fulfil their dream of having children. Your archaic thinking is out of step with the times, just like your fashions. I shall never wear Dolce and Gabbana ever again. #BoycottDolceGabbana"
The comment has caused a stir on social media, with Victoria Beckham and Ricky Martin tweeting their support to John.
The designers have responded to John's comments. Dolce made a statement that his comments were intended to express his own choices rather than disapproval over anyone else's.
"I'm Sicilian and I grew up in a traditional family, made up of a mother, a father and children," he said in a statement.
"This is the reality in which I grew up, but it does not imply that I don't understand different ones.
"I was talking about my personal view, without judging other people's choices and decisions."
His business partner Stefano Gabbana told Italian website Corriere della Sera that John's comments has come as a surprise.
"I didn't expect this, coming from someone whom I considered, and I stress 'considered', an intelligent person like Elton John," he said.
"I mean, you preach understanding, tolerance and then you attack others? Only because someone has a different opinion? Is this a democratic or enlightened way of thinking?
"This is ignorance, because he ignores the fact that others might have a different opinion and that theirs is as worthy of respect as his."