Doris Day, Hollywood screen icon and singer, dies aged 97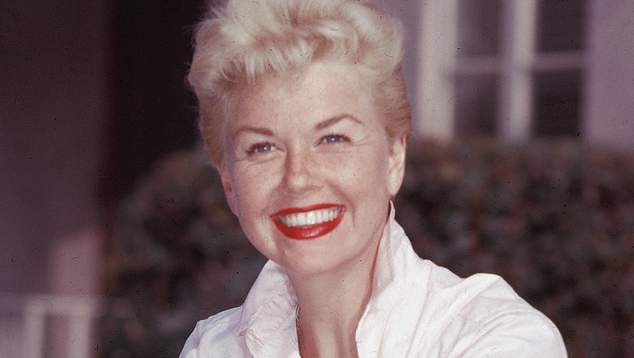 Actress and singer Doris Day has passed away aged 97. The screen icon is best remembered for her romantic comedies starring alongside Rock Hudson and her signature tune Que Sera, Sera (Whatever Will Be, Will Be).
Day starred in a range of films including Alfred Hitchcock's The Man Who Knew Too Much, and the musical Calamity Jane, but it a string of romantic comedies she starred in alongside Rock Hudson and Tony Randall that made her the queen of the box office in the 1950's and 60's.
The trio made three films together Pillow Talk in 1959, and  Lover Come Back in 1961, and Send Me No Flowers in 1964. She starred opposite many of the leading men of the time including James Stewart, David Niven, Clark Gable, Jack Lemmon, Cary Grant, James Garner and Rex Harrison.
Born Doris Mary Ann Kappelhoff in 1922, Day spent most of her life believing she was actually two years younger. It was not until her 95th birthday that she learned than she was actually older than she knew. She grew up dreaming of becoming a dancer, but after she broke her leg in a car accident in 1937 she focussed on singing an acting.
Her music career took off in 1945 when her song Sentimental Journey topped the charts as soldiers returned home from World War II. She became one of the biggest recording artists of the 1950's and soon began making films.
Her box office appeal began to wane in the late 1960's and Day moved into making television. It wasn't a career move she planned,    When her third husband Martin Melcher died in 1968 Day discovered that he and his business partner had squandered all her earnings leaving her heavily in-debt. They'd also signed her up to do a television series and a number of TV specials.
Faced with serious debts, Day felt obligated to fulfill the TV contract and filmed five series of The Doris Day show. The show is remembered for it's constantly changing cast and premise over it's five year run.
In the late 1970's Day started to work less in the entertainment industry and set up an animal sanctuary in California. She was awarded the Presidential Medal of Freedom for her services to film and music and her work with animals, and was given the Cecil B Demille Award. She turned down a Kennedy Centre Honour, as it requires the recipient to attend the awards event in person.
Day's tune Perhaps, Perhaps, Perhaps got a new lease of life in the 1990's when it featured in the Australian film Strictly Ballroom and was used as the theme tune for the British comedy series Coupling. 
Following Rock Hudson's death from an AIDS related illness, Day often spoke in support of HIV research and showed support for the LGBTIQ+ community.
Day was reportedly in good health for her age, but recently contracted pneumonia. She was surrounded by a few close friends when she passed away.
OIP Staff
---