Dr Lauren Butterly named new Chief Executive Officer of Pride WA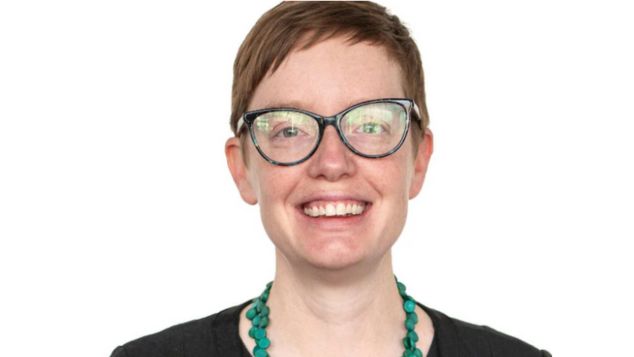 Pride WA have announced that Dr Lauren Butterly will be their new CEO. Butterly replaces the organisation's inaugural CEO Choon Tan who stepped down from the role earlier this year.
Pride WA President Michael Felix said Dr Butterly's appointment as CEO marks an exciting chapter in their history, and the organisation looks forward to her leadership and the positive impact it will have on the LGBTQIA+ community in Western Australia.
Dr Butterly is a highly respected and ethical leader with a strong background in law, LGBTQIA+ sport, and advocacy for social justice. Alongside her work as an academic she also has a second career as a radio presenter at the ABC.

"I'm excited and proud to be appointed CEO of Pride WA. It is a particularly important time for our WA LGBTQIA+ community to be supported, championed and celebrated." Butterly said of her appointment.
Prior to joining PrideWA, Dr Butterly enjoyed a successful career in law, serving as both a practicing lawyer and legal academic. With positions at prestigious law organizations and universities in Perth, Canberra, and Sydney, she specialised in environmental law and the protection of First Nations' cultural heritage.
Dr Butterly's commitment to the LGBTQIA+ community extends beyond her legal career. Since 2017, she has actively contributed to LGBTQIA+ sport, holding executive roles in various organisations. Notably, she served as the President of Sydney Frontrunners and later became the Co-President of Perth Frontrunners.
"Dr Butterly's passion for slow running, valuing meaningful conversations over fast times, exemplifies her inclusive and community-oriented approach.
"Driven by a deep dedication to social justice, equity, and inclusion, Dr Butterly has consistently collaborated with diverse communities, including LGBTQIA+ individuals, First Nations, and disability communities." Michael Felix said.
"Her extensive experience and invaluable insights will propel Pride WA forward in its mission to advocate for LGBTQIA+ rights, educate the public, and foster a society that embraces diversity.
Dr Butterly has also been a strong advocate for people living with Multiple Sclerosis (MS). Living with MS for 12 years, she fearlessly challenges preconceived notions about what it means to live with the condition.
"Pride WA is thrilled to welcome Dr Butterly and will continue our work promoting equality, diversity, and inclusion for the sexual and gender diverse community of Western Australia. We look forward to her hitting the ground running (quite literally!)" Felix said.
OIP Staff
---

You can support our work by subscribing to our Patreon
or contributing to our GoFundMe campaign.