Pride WA announce new committee and departure of CEO Choon Tan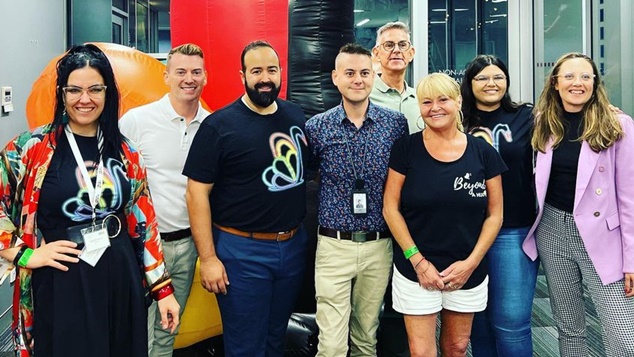 Pride WA have announced their new committee members for 2023 and the departure of their inaugural CEO Choon Tan.
"We are thrilled to announce the appointment of our new Commitee of Management for Pride WA. Our new committee features a diverse set of individuals with a wealth of expertise, experience and perspectives. Following from our recent AGM, the Commitee also elected new office bearers." said newly elected President Michael Felix.
Felix is joined by Kayla Schembri as the Senior Vice President, while Ashara Wills continues as the Vice President. Cynthia Wong will stay in the Treasurer portfolio and Richard Yates is the organisation's secretary. The other committee members include long serving committee member Joey Kessler, alongside Paul Hadfield, Kirsti Gorringe, Gregory Helleren and Wendy Zoccoli the founder of Beyond a Hug.
"We are grateful to our outgoing committee members for their service and contributions to our organisation, special mention to Curtis Ward who is stepping down as President of Pride WA after 6 years of dedication and welcome new additions to our Commitee of Management. We look forward to working together to create a more inclusive and welcoming future for the LGBTQIA+ community." Felix said.
Also stepping down from the committee is previous Secretary Michael Faithfull, and committee members Kate Buckle. Over 2022 the committee also saw resignations from Alex Dearlove, Andrew Duirs, Josh Haines and Callan Kneale – who moved into a paid position as the organisation's Operations Manager.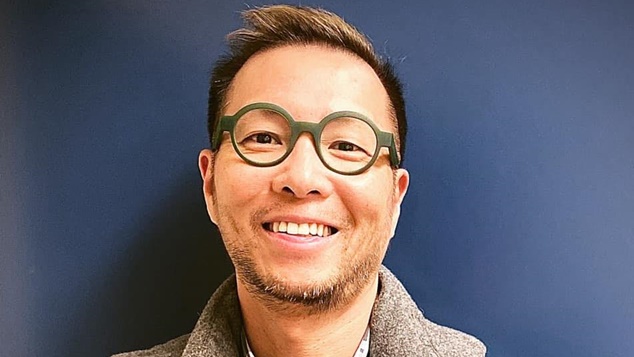 Choon Tan departs Pride WA
At the group's Annual General Meeting it was announced that CEO Choon Tan would be steeping down from his leadership role at the end of the month. Felix said Tan had done incredible work over the last two years.
"Choon has taken the decision to step down following one of the most challenging times for him and his family. The Pride Family wish him and his children the best into the future. Choon has been an impassioned leader, not only bringing the required transformation to make Pride WA more inclusive and accountable organisation but also ensuring that it is positioned to be a reputable organisation and partner which is well-placed to address the challenges of discrimination, isolation and self-esteem within the community for the long run."
Pride WA said they would undertake a rigorous recruitment process to find a replacement for the role. It will be the first time the position has been publicly advertised. Choon Tan was previously a committee member serving as the organisation's Treasurer before shifting into the paid position.
Choon Tan said he was proud of his achievements during his time with the organsiation.
"In the three and a half years I have been involved with the organisation, as a committee member, Treasurer and then CEO we have not only secured the finances of Pride WA but have changed the conversation and perception with stakeholders, the LGBTQIA+ community and the broader community for the better.
"Together we have set a new standard with record festival attendances, 97% approval rating from participants, an excellent Net Promoter Score of 56 and the strongest financial position in the history of the organisation."
Last year Choon faced a personal tragedy with the unexpected sudden death of his long-term partner.
"Our achievements came at a tremendous personal cost to myself and our children, but I soldiered on so that our community's joy and anticipation of exitng the pandemic would not be overshadowed by my personal grief.
"The journey to my decision has been a difficult one, but it is time to put the wellbeing of our children and myself ahead for once and hence as my contract comes to a close on 31 March 2023 I shall be stepping away with the hope that the organisation continues to grow and thrive under new leadership."
Felix, who will step is an Acting CEO while the recruitment process is underway, said the organisation remains committed to its goals.
"We recognise that LGBTQIA+ individuals continue to face unique challenges and injustices and we remain committed to addressing these issues through our plans and responses while continuing to champion and engage organisations and government to drive better outcomes for all." Felix said.
"We are confident that our new Commitee and CEO will lead our organisation to even greater heights and are excited about the opportunities that lie ahead. Their collective experience and expertise will help us navigate the challenges facing the LGBTQIA+ community and ensure that we continue to deliver on our mission and achieve our goals."
OIP Staff
---

You can support our work by subscribing to our Patreon
or contributing to our GoFundMe campaign.