Electric Gardens DJs deliver scorching sets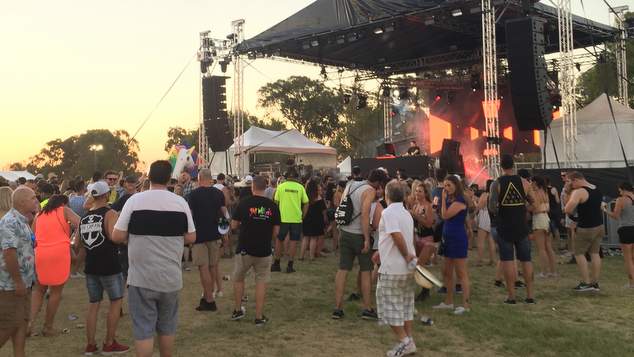 Electric Gardens returned to Perth on the weekend and while the festival failed to draw a massive crowd it delivered some great moments for dance music once the sun went down.
With the temperature hitting 40 degrees in Perth the idea of standing outside in a field listening to music held little appeal, and it was clear many patrons held off heading down to Electric Gardens at Belvoir Parklands until after the sun had begun to set.
While the biggest names played on the main stage, it was the lesser known DJs playing in the shaded Amnesia tent that got the most love earlier in the day, as well as a host of local names playing the silent disco tent.
As the temperature cooled the atmosphere improved and people were drawn to the main stage as Eats Everything played a thumping set.
Erick Morillo was in fine form showing why he is one of the most acclaimed DJs of the last two decades. Morillo enthusiastically jumped around behind the decks pushing out tunes filled with tinges of disco, lashings of classic house and inspirational spoken word quotes.
Inside the Amnesia tent Sean Tyas played a set that was inspiring at first, but towards the end was filled with first rate cheese. I'm a strong believer that Ed Sheeran has no place in dance music. Marlo closed off the proceedings in the Amnesia tent with a harder sounding collection of tunes.
Many were disappointed that just days before the show, headliners Underworld cancelled. They were replaced by British outfit Sigma who came on stage with a mix of music and live singers and rappers, but it was a poor substitute for what was imagined when the show first announced.
Props to all the DJs who worked really hard under the heat, if only it had been 15 degrees cooler it would have been amazing experience.
Graeme Watson