Elizabeth Rose releases video for marriage equality
Sydney Singer Elizabeth Rose has released a video to accompany her song in support of marriage equality. The video for 'Division' features a story involving a same sex couple.
If you  are struggling with anxiety or depression, support and counseling are available from:
Lifeline: 13 11 14
Beyondblue:
1300 22 4636 and www.beyondblue.org.au
QLife:
1800 184 527 FREE and www.qlife.org.au (QLife are a counselling and referral service for Lesbian, Gay, Bisexual, Transgender and Intersex (LGBTI) people.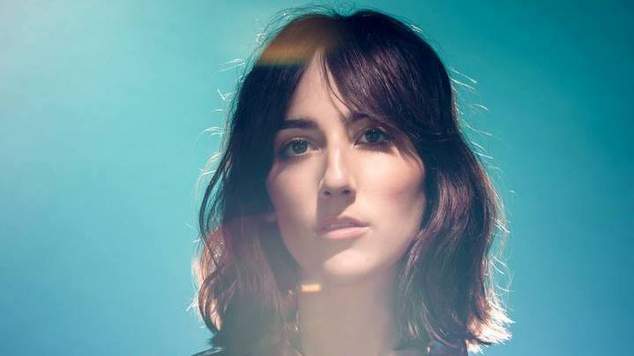 June 3rd, 2015
Sydney producer Elizabeth Rose has released a song that aims to speak out on marriage equality.
Rose's track 'Division' debuted on triple j this morning. Entitled 'Division', it is a direct statement about marriage equality in Australia. Following Ireland's historic referendum last week, Australia is one of the only English-speaking countries that does not recognise same sex marriage, and politicians and artists alike are raising discussion as to why it's taking us so long.
"Australia is tipped as the 'lucky' country, but reflecting upon what we stand for, I'm not sure that we are all that we're cracked up to be. Our peers fall victim to acts of discrimination and are denied the right to equality. For a country that boasts of multi-culturalism and acceptance, why aren't we accepting of this?" Rose said in a statement.
"Less than a week ago Ireland became the nineteenth country to allow same sex marriage, they join the Netherlands, Argentina, Brazil, Sweden, Norway, France, New Zealand, Canada, South Africa, Spain and the U.K. We are moving towards this significant moment in Australian history and I urge people to accept and embrace this need for equality in our country."
For the next two weeks, 'Division' will be available via Rose's website on a pay-as-you-choose basis with profits going towards Australian Marriage Equality.
You can listen to 'Division' on THUMP and download the song on Elizabeth Rose's website.
Sophie Joske

Image: Cybele Malinowski, story originally published on June 3rd as 'Elizabeth Rose releases song for marriage equality.'