Erasure's Vince Clarke readies first solo album 'Songs of Silence'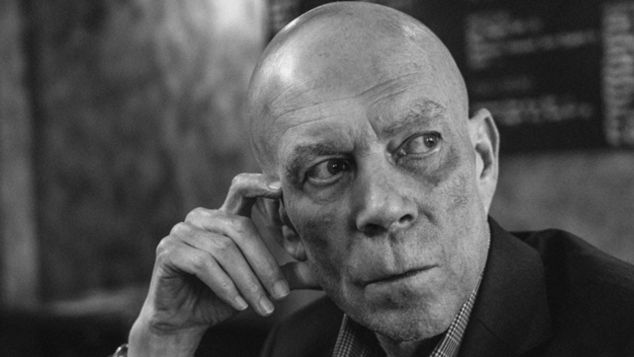 Vince Clarke has led a successful career in music for decades first as a member of Depeche Mode, then as half of Yazoo and then alongside Andy Bell in Erasure.
Now he's getting ready to release his first solo album Songs of Silence on his longtime record label Mute.
He's shared the first slice of music from the project The Lamentations of Jeremiah. 
Recorded in his home studio in New York and featuring photography and artwork by the award-winning Magnum photojournalist Eugene Richards, work on the album began as a distraction during lockdown, a chance to finally get his head around the possibilities of Eurorack, a modular synthesiser format famed for its addictive and limitless configurations.
"I could have gone on forever, I could have not stopped," explains Clarke, "I was enjoying the process so much and wasn't thinking about anyone else hearing it. But hearing it develop in my studio, in my head, learning new tricks – that's been the best thing about this. I was in a state of shock, actually, when Mute said they wanted to release this album."
Alone in the studio, Clarke set himself two rules: first, that the sounds he generated for the album would come solely from Eurorack, and second, that each track would be based around one note, maintaining a single key throughout.
"Nobody in my household is particularly interested in what I get up to in the studio," says Vince. "Even the cat used to leave after an hour or so of listening to drones."
Four decades into his career Clarke still has an endless fascination with making electronic music.
"The infinite shades of sounds you can create with just the tiniest tweak of a knob or slider continues to fascinate me." he says, but the sound of his solo work is a long way from the pop sounds of his previous output.
While Clarke is known for a prolific career in electronic music that's included a techno album with former Depeche Mode colleague Martin Gore, an ambient project alongside Martyn Ware from The Human League and Heeaven 17, and another side project with Orbital's Paul Hartnoll, many would be surprised he usually begins making his music on guitar rather than a keyboard.
When Clarke chatted to OUTinPerth back in 2015 he shared that his entry into music came from a love Simon and Garfunkel.
"When I was a kid, I was playing violin at school and then I moved on to guitar. It was an after-school class I joined. Then I just got hooked on music. I heard the songs of Simon and Garfunkel actually and that's what turned me onto writing my own material."
Clarke shared that in Erasure he and Bell always start with simple songwriting on a guitar or piano.
"We still write mostly with guitar but also with piano. We try and keep it simple because the idea is not to confuse the technology with the melody, so we try to write a good tune on guitar or piano then we convert it into electronic music."
Last year Erasure put out their nineteenth studio album Day-Glo, which was more experimental than their previous output. The record was a series of reconstructions from their previous album 2020's The Neon. 
Songs of Silence from Vice Clarke will be released on 17 November. 

OIP Staff, image Eugene Richards. 
---

You can support our work by subscribing to our Patreon
or contributing to our GoFundMe campaign.