Eric Abetz: Marriage plebiscite timetable is an ambush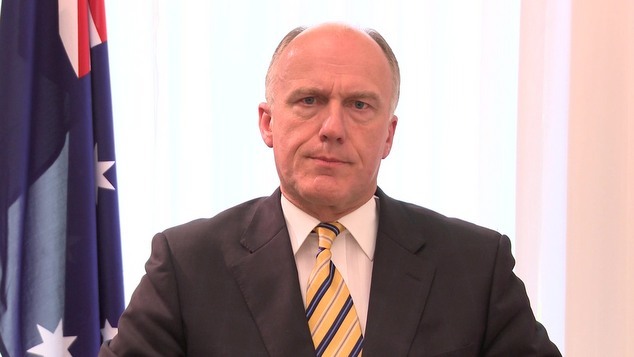 Dumped coalition minister Eric Abetz has labeled a proposal to introduce legislation relating to a plebiscite on the issue of marriage equality as an ambush against conservative members of the government.
"It seems a bit of a thought bubble and an ambush to boot," Senator Abetz told the ABC.
Senator Abetz's comments follow reports that pro-marriage equality MP Warren Enstch has suggested to the Prime Minister that the legislation for a plebiscite could be voted on in the current parliament.

Passing the legislation that sets the date and question for a plebiscite would allow for a people's vote early in the next parliamentary period rather than holding the issue off until 2017 or later.
Senator Abetz said the proposal goes against what the coalition's party room had voted for under former Prime Minister Tony Abbott.
"To try to force MPs to vote for legislation contrary to that is against that which the party room so overwhelmingly decided.
"Secondly I believe we'd get into uncharted waters and very complicated situations if we try to bind the next Parliament by a vote of this Parliament." Senator Abetz said.
Senator Abetz criticised Mr Enstch for putting forward the proposal saying it put the Prime Minister in a difficult position and did nothing to unify the Liberal party.
Labor backbencher Nick Champion took to social media site Twitter saying "the liberal civil war has begun".
The Tasmanian Senator was the Minister for Employment and the government's leader in the senate under former Prime Tony Abbott. When current Prime Minister Malcolm Turnbull took over the leadership he dumped Mr Abetz from the front bench.
Since taking up residence on the government's backbenches Mr Abetz has spoken out against the journalists accusing the media of bias and being a corrosive element in Australian politics.
OIP Staff