Eurovision: Jedward Try Again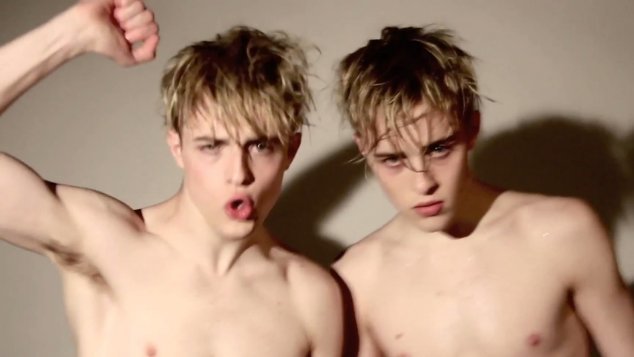 One of the gayest nights of the year is on later this month, Eurovision!
This year Irish brothers Jedward will be having a second crack at the competition. Last year they represented Ireland performing Lipstick and came eighth overall.
The two brother John and Edward first came to public attention on the sixth series of the British version of X-Factor, where they came sixth- now out singer Joe McElderry was the series winner.
While this song is maybe not as catchy as last year's entry the two brothers are using their best talents – jumping around like crazy and taking their shirts off. The big question though, when they appear at Eurovision will they have flat or pointy hair.

Check out their entry below and start planning your Eurovision party.
Click here to see France's entry, Angun with hot military men.