Eurovision 2013: Bonnie Tyler for the UK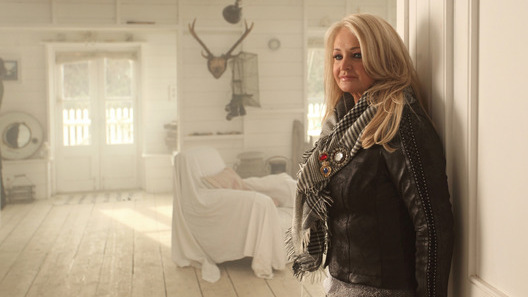 It's Eurovision time again!
We love that camp contest that last year actually spurred a tune that was played in the clubs! Loreen's 'Euphoria' was probably the first song to be played after Eurovision since Ireland's Johnny Logan pleaded for some to "hold me now" in the late 80's.
This year stepping up for Britain is Bonnie Tyler. Depending on your age you'll know her as that woman who sang 'It's a Heartache' in the 70's, or the singer of mega smash hits 'Total Eclipse of the Heart' and 'Holding Out for Hero' in the '80s – and if you're under 30 she's probably best known as "that woman in the bank ad".

Welsh born Bonnie takes on a country ballad penned by American Desmond Child along with British songwriters Lauren Christy and Christopher Braide.
Child's had his fair share of hit tunes having written such memorable hits as Bon Jovi's 'Living on a Prayer' and 'Keep the Faith', Aerosmith's 'Crazy' and 'Dude Looks Like a Lady', Ricky Martin's 'Livin La Vida Loca' and 'Shake Your Bon-Bon', Cher's 'Just Like Jessie James' and may back at the start of his career Kiss's smash 'I was Made For Lovin' You'.
Eurovision takes place in the Swedish city of Malmo in May. Start planning your Eurovision Party.
OIP Staff