Ex-Gay Conversion Program Living Waters to Close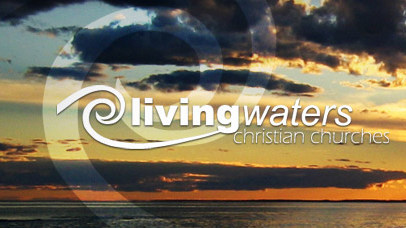 Ron Brookman, director of Living Waters Australia (LWA), one of the longest running ex-gay conversion therapy programs in Australia, has stated that the organisation will cease operations next month.
LWA closing its doors means that there will only be a handful of ex-gay organisations operating across the country.
Brookman broke the news to followers of the organisation via a newsletter, citing a lack of interest and qualified personnel as reasons for closure. In said newsletter, he stated: "
'I sense, and the board and leadership team around me concur that, sadly, it is time to wind up the ministry.'
'As a matter of integrity I have handed my resignation as Director of LWA to our Board, effective from 31st March. There is no longer a "national" ministry. It has shrunk to 3 groups operating in the Sydney area, extending covering also to a couple of ministries in Victoria.
'Nor does there appear to be openings to develop the ministry at this time … I will outline in greater detail the reasons for this demise at the Thanksgiving Service with which we will close the ministry on Saturday 12th April."
Brookman also stated that he was unable to find someone who "has been identified, trained, or who is willing to take up leadership of the ministry."
Living Waters is reportedly the most prominent ex-gay therapy organisation in Australia. The group pledged to strengthen its efforts after Exodus International, the largest ministry of this kind, ceased operations last year.
Ambassadors and Bridge Builders International is an organisation that aims to include LGBT people in the church, has been monitoring the development of ex-gay therapy ministries for nearly twenty years. The founder of Ambassador's and Bridge Builders International Anthony Venn-Brown has said that the close of Living Waters Australia represents an overall decline in ex-gay therapy nationally.
'For the last fifteen years ex-gay ministries have been in decline in this country,' Venn-Brown, a former Pentecostal pastor and 'ex-gay' therapy survivor, said to Gay Star News.
'Living Waters Australia (LWA) closure means we are near the end. The tipping point was reached some time ago but some of these organizations have been flapping and floundering, refusing to go under. What is particularly significant is that LWA has been one of Australia's most prominent and long lasting organizations. In many ways LWA's closure is equivalent to Exodus International in the US shutting down last year.'
'The closure does mean that Christian people "struggling with unwanted same sex attraction" will have fewer options and less people will be harmed. But it also means that we have to build bridges to the strugglers to help them reconcile faith and sexuality instead of being told they have to choose one or the other.
'Participants in these "change is possible" programs are often emotionally and psychologically damaged. It can take years to work through the trauma, shame and self-loathing. Some have even taken their own lives.'
The world of ex-gay conversion therapy has been receiving televised attention in Channel 4's series 'Undercover Doctor: Cure Me, I'm Gay', in which 'Embarrassing Bodies' presenter Dr. Christian Jessen underwent a series of ex-gay conversion therapy methods to test their medical validity.
The series has attracted criticism from Telegraph writer Niel Midgley, who wrote "The practice of gay 'cures' presupposes that the practitioners believe homosexuality to be a disease or a disorder. In pretending to approach those cures on their own terms, the programme never said, loud and clear, that that belief is false and harmful. Indeed, large chunks of the programme effectively went along with the idea that homosexuality might have a 'cause', particularly in childhood, that can be 'cured.'"