Experts declare postal plebiscite would be unconstitutional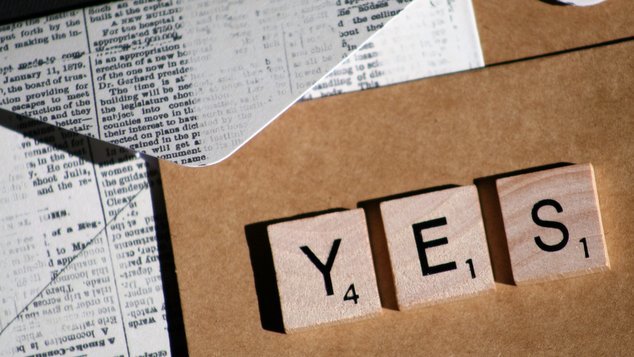 The Human Rights Law Centre has published a statement from three top constitutional lawyers declaring that the postal plebiscite plan being considered by cabinet today would be unconstitutional and open to legal challenge in the High Court.
Anna Brown, Director of Legal Advocacy at the Human Rights Law Centre, has released a joint opinion from top constitutional experts Katherine Richardson SC, James Emmett and Surya Palaniappan confirming that the Government spending money for a postal plebiscite without passing legislation would be unconstitutional.
"Top constitutional lawyers have concluded that the Government does not have the power to pay the Australian Electoral Commission to conduct a postal plebiscite without passing legislation authorising that taxpayer money be used in this way first," Brown said.

"Adopting a postal plebiscite policy at today's party room knowing it is likely unlawful would be a show of bad faith and leave the Government open to an embarrassing High Court challenge. All this can be avoided by holding a free vote this week."
Brown, who is also a member of Marriage Equality Australia, said the government should not be wasting tax payer's dollars on an unnecessary process.
"The Government should not circumvent the elected Parliament to spend taxpayer money on a proposal which is legally unnecessary and non-binding," Brown said.
Proponents of a postal plebiscite have said it would achieve the same outcome as the failed plebiscite as a 'democratic process'.
"No one is fooled by the desperate postal plebiscite proposal. A postal plebiscite cannot ensure compulsory voting. It won't have the same privacy and procedural safeguards as a federal election. It would skew in favour of older, conservative voters and not reflect the views of young Australians or Australians in remote areas or overseas," Brown said.
The head of the Australian Human Rights Law Centre argues that the proposed postal plebiscite plan would not have all the protections that Australians expect to be associated with a democratic process.
"The usual controls on campaigning and advertising in place for elections and referenda and proposed by the Government in the failed plebiscite bill would not be in place for a postal plebiscite," Brown argued.
Advocacy groups just.equal and PFLAG said they had also received legal advice suggesting that the postal plebiscite plan was not legal.
Parents and Friends of Lesbians and Gays announced they had received legal advice from leading QC, Ron Merkel, which gave them confidence they could win a High Court challenge.
Jonathon Hunyor, CEO of the Public Interest Advocacy Centre, which has taken on the case for PFLAG, said the government did not have the power to roll out a postal plebiscite without going through the parliament.
"The advice strongly suggests that without specific legislation the government lacks the power to validly hold a postal vote on same sex marriage."
"Parliament needs to pass a new law to allow a postal vote to be held on this issue and needs to allocate specific funds to conduct the postal vote. Neither of these conditions has been met." Hunyor said.
PFLAG national spokesperson, Shelley Argent, welcomed the advice.
"As a mother of a gay son and as a representative of parents in this country with LGBTI children I will not hesitate to take the Government to the High Court to stop a postal vote."
"The time has now arrived where marriage equality opponents are desperate and have run out of reasons against marriage equality."
"Some in the government are so intent on continuing the discrimination of LGBTI people they are now stooping to un-constitutional practice."
Argent said time had run out for the government and they should stop delaying the introduction of same sex marriage.
"With marriage equality now legal in many Catholic and Commonwealth countries the Australian Government has run out of excuses."
Long-time marriage equality advocate and spokesperson for just.equal, Rodney Croome, said the postal plebiscite was just another delaying tactic.
"A postal vote will not be representative of the whole community, will not be binding on politicians and is just another desperate delaying tactic."
"It will also be a platform for fear-mongering and hate against LGBTI Australians."
"To single out only LGBTI people and our human rights for a voluntary, non-binding postal vote is treating same-sex couples differently to everybody else."
"Human rights and equality issues should be dealt with through the parliament, not the post office."
Prime Minister Malcolm Turnbull has called an emergency meeting of Liberal MPs for 4pm this afternoon. He faces a party that is divided on the issue of marriage equality and how to proceed in addressing the long running debate.