FA Chair suggests gay footballers could come out collectively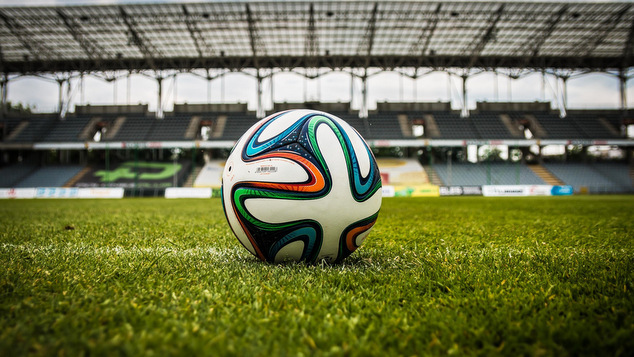 Greg Clarke, the Chairman of the Footballer's Association in the United Kingdom has suggested a way that the popular game could embrace gay players.
Speaking to The Times, Clarke said it would be good if several players announced that they were gay at the same time so that one person did not have to stand in the spotlight alone.
"I put the message out there that if a number of top-level pros want to come out, why don't we synchronise it?" Clarke said. "So one person doesn't have to come out on their own."
While LGBT people can be found in most walks of life, there is still a distinct lack of role models in professional sports including cricket, soccer, rugby and both Australian Rules and American football.
Clarke revealed that he'd recently met with a wide range of gay sportspeople to discuss creating an atmosphere that would allow players to be open about their sexuality without facing any negative ramifications.
Recent surveys have found that most fans of the sport would not have a problem in a member of their favourite team revealed they were gay, but Clarke said his concern was about how fans would treat a member of an opposing team.
The first premier league soccer player to come out was Justin Fashanu who announced that he was gay in an interview in 1990. After his sexuality was known no clubs offered Fashanu a full-time contract
In 1998 Fashanu was accused of sexual assault of a seventeen year old male, a warrant was issued for his arrest but he fled to England. A few weeks later he committed suicide, leaving a note saying that while he was innocent he did not feel he would be given a fair trial.
Over the last two decades only a handful of high profile players have opened up about their sexuality, among them Robbie Rogers who plays for LA Galaxy and Anton Hysén who plays in the second division of the Swedish league.
OIP Staff
---
If you  are struggling with anxiety or depression, support and counseling are available from:
Lifeline: 13 11 14
Beyondblue:
1300 22 4636 and www.beyondblue.org.au
QLife:
1800 184 527 and www.qlife.org.au
QLife are a counselling and referral service for Lesbian, Gay, Bisexual, Transgender and Intersex (LGBTI) people.
---