Facebook Apologises to LGBT Community for 'Real Name' Policy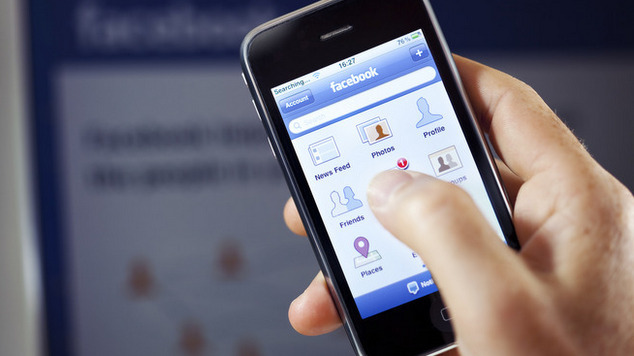 Facebook has attracted controversy recently by enforcing a policy that its users must use their legal name on the social network. This excluded members of the LGBT community who prefer not to go by their legal title, including drag performers, transgender people and those who simply prefer to go by something other than what is written on their legal documents.
Last month, some users with noticeable drag names were locked out of the social network, causing various members of the community to speak out against the policy, including drag legend RuPaul, who stated:
"It's bad policy when Facebook strips the rights of creative individuals who have blossomed into something even more fabulous than the name their mama gave them."
Yesterday, Facebook Chief Product Officer Chris Cox issued a lengthy apology on his profile page, which read in part:
"I want to apologize to the affected community of drag queens, drag kings, transgender, and extensive community of our friends, neighbors, and members of the LGBT community for the hardship that we've put you through in dealing with your Facebook accounts over the past few weeks.
"In the two weeks since the real-name policy issues surfaced, we've had the chance to hear from many of you in these communities and understand the policy more clearly as you experience it. We've also come to understand how painful this has been. We owe you a better service and a better experience using Facebook, and we're going to fix the way this policy gets handled so everyone affected here can go back to using Facebook as you were."
"The way this happened took us off guard. An individual on Facebook decided to report several hundred of these accounts as fake. These reports were among the several hundred thousand fake name reports we process every single week, 99 percent of which are bad actors doing bad things: impersonation, bullying, trolling, domestic violence, scams, hate speech, and more — so we didn't notice the pattern."
Cox went on to explain that the intention of the policy was not to make users use their legal name, but the name they use in real life, and that it was designed to be a measure against people using anonymous or fake accounts to harass to deceive others.
"…we're taking measures to provide much more deliberate customer service to those accounts that get flagged so that we can manage these in a less abrupt and more thoughtful way. To everyone affected by this, thank you for working through this with us and helping us to improve the safety and authenticity of the Facebook experience for everyone." Cox said.
San Francisco supervisor David Campos, who was one of the community members who had been involved with meetings with Facebook alongside drag queens Lil Miss Hot Mess and Sister Roma, said at a meeting yesterday that the company had agreed to work out a different solution:
"The drag queens spoke and Facebook listened! Facebook agreed that the real names policy is flawed and has unintentionally hurt members of our community.
"We have their commitment that they will be making substantive changes soon and we have every reason to believe them.
"Facebook apologized to the community and has committed to removing any language requiring that you use your legal name.
"They're working on technical solutions to make sure that nobody has their name changed unless they want it to be changed and to help better differentiate between fake profiles and authentic ones."