Fr Frank Brennan says minor changes are needed to protect religious freedom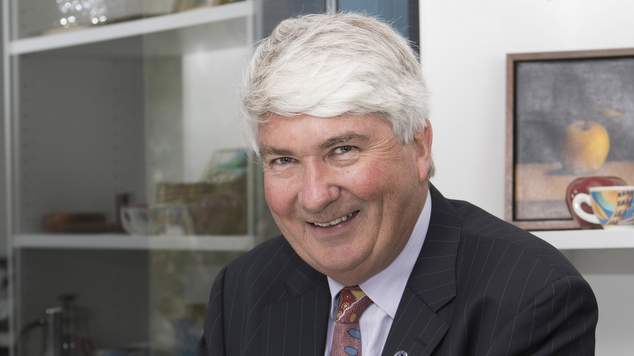 Father Frank Brennan, who sat on the government's Ruddock Review looking into the issue of religious freedom in Australia, says he believes only minor changes are needed to Australia's laws.
In an address delivered to the Castan Centre's Human Rights conference on Friday Father Brennan said he believed that only small changes would be needed to be made in Australian law following the introduction of same gender marriage.
In his speech Father Brennan reportedly said he was in favour of a religious belief being added to federal anti-discrimination laws, mirroring current state laws. In his speech the respected theologian repetitively suggested that laws would need minor "tweaking" rather than a raft of new legislation.
In the wake of the Australian people overwhelmingly voicing their support for marriage equality the Turnbull government promised conservative MPs that a separate review of religious freedom concerns would be held.
The review panel was chaired by former Attorney General Phillip Ruddock and Father Brennan was one of four panel members. Despite finishing it's investigation earlier this year the government has not released the panel's report and recommendations.
Several government MPs including Dan Tehan, Matt Canavan and Senator James Patterson has spoken out about the issue and called for laws to protect religious freedom to be introduced. Earlier this week Melbourne academic Dr Dennis Dragovic argued that people who held religious beliefs were being forced out of public debates.
The comments from Father Brennan are the first indication that the panel's recommendations for change will not be substantial.
Additionally Father Brennan questioned if it is still appropriate for religious based organisations to discriminate against employment and provision of services to people who are homosexual. In his remarks Father Brennan reportedly said it may not be appropriate where "it can be demonstrated that the adherents of the particular religion or creed voted overwhelmingly in support of same-sex marriage".
Those comments have been welcome by Western Australian LGBTI rights campaigners. LGBTI rights campaigner Brian Greig said WA had the worst religious exemptions of any mainland state, as recently highlighted by the dumping of gay teacher Craig Campbell from his job at a Baptist school in Rockingham last year.
"It is encouraging that Fr Brennan is now speaking out about this discrimination in church schools, but of course he is only one panel member and his views may not be accepted by the Turnbull Government – but they should be accepted by the McGowan Government," he said.
The WA Advocates have been pushing for law reform to amend Section 73.3 of the Equal Opportunity Act (1984), to add sexual orientation, gender history and marital status as prohibited grounds for discrimination within religious schools.
Last week they met State Attorney General John Quigley to put their case and to present him with public polling which showed that Australians overwhelmingly oppose this discrimination and do not support public funding for church schools that sack LGBTI teachers and expel LGBTI students.
"The Tasmanian Anti-Discrimination Act is a good model for how to frame laws in a way that prevents LGBTI discrimination in religious schools, and we asked Mr Quigley to consider that model."
Earlier this month Greens MLC Alison Xamon introduced her Equal Opportunity (LGBTIQ Anti Discrimination) Amendment Bill 2018 as her parties' response to the issue, and which draws from the Tasmanian experience.
Western Australia's Attorney General John Quigley has previously said on several occasions he is unable to consider any changes to the state's laws until the results of the federal government's Ruddock Review are known. The results of the review are expected to be released some time in August, after the results of the 'Super Saturday' by elections are known.
OIP Staff
---