FBI arrests man who was allegedly planning to fire bomb Vegas gay bars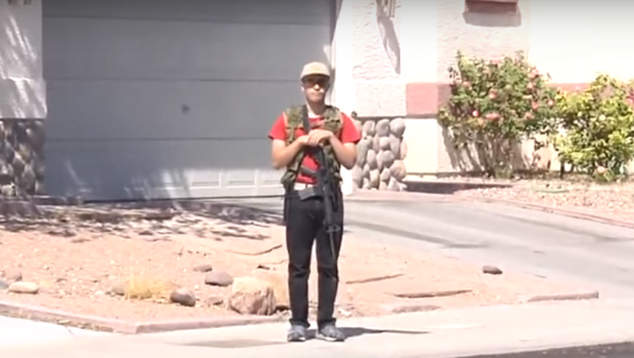 The FBI have arrested a man who allegedly planned to firebomb gay bars and Synagogues in Las Vegas. Connor Climo was arrested last week after investigators found the implements for an explosive device in his home.
An FBI task force found that Climo had regularly used derogatory anti semitic and homophobic slurs online and had engaged in a online conversation with an FBI informant that caused concern.
Climo allegedly told them that he had identified possible targets near Las Vegas, including police leadership, synagogues, an area in downtown Las Vegas with gay bars, and the headquarters for the Anti-Defamation League,"
He came to the FBI's attention after he started contacting white supremacist groups asking for assistance in making an explosive device. If convicted he could face up to 10 years in jail.
Climo previously caught the attention of the US media after pledging to conduct a one-man armed patrol of his Nevada neighborhood while wearing battle gear and carrying an assault rifle and a survival knife.
After complaints from frightened neighbors, Climo stopped his patrols and said he would join the regular neighborhood watch.
In an 2016 interview he told a local news reporter that he had briefly been in the military.
OIP Staff
---