Talk of polyamory and paedophilia enters the marriage debate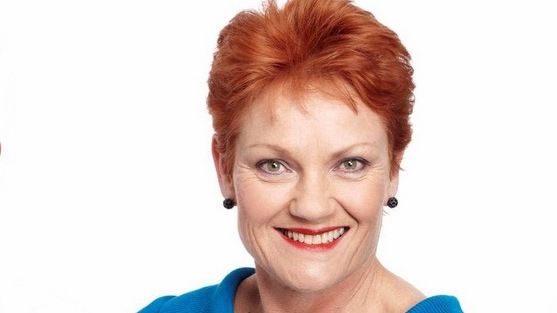 Talk of paedophilia and polyamorous marriages have entered the marriage debate less than a week after the Turnbull government decided to launch a postal survey asking if Australians believe in marriage equality.
Pauline Hanson's One Nation has called on the government to introduce a referendum and put the conditions for marriage into the constitution.
In an interview Liberal MP Kevin Andrews said allowing same sex couples to wed would open the floodgates to other forms of relationships being legalised.
High profile member of the Australian Conservatives, Kirralie Smith, promoted a video suggesting that the push for marriage equality was part of a conspiracy lead by a paedophile ring which is embedded in the highest ranks of the American judicial system.
One Nation has asked if the government is prepared to introduce a referendum on marriage and include add specific clauses into the constitution making it clear that polyamorous relationships and marriages to people under the age of 16 will not occur in the future.
During Senate Question Time One Nation leader Senator Hanson called on the Government to support a Referendum to enshrine a definition of marriage in the Australian constitution.
During question time Senator Hanson asked the Attorney General George Brandis, "will the Government support a Referendum, to give Australians the right to decide how marriage is defined in the Australian Constitution?"
Senator Brandis responded to the question saying that the upcoming postal survey on marriage could only lead to Marriage Act being changed to allow two people to marry, regardless of their gender.
"The question will be to allow same-sex couples to marry. The question is specifically in relation to couples. Two people. Not more. Two people," Senator Brandis said.
"I can give you my absolute assurance that, in the event that if the plebiscite question were to be resolved 'yes', the bill that will come to the parliament will deal with couples, will deal with marriage between two people."
Later Hanson posted a message to supporters via her social media platforms and declared that the government has been unable to guarantee that further changes to the marriage act would not occur in the future.
Kevin Andrews says if you allow same-sex marriage the boundaries will be broken
Liberal MP Kevin Andrews appeared on Sky News and argued that once the definition of marriage was changed to allow two people of the same sex to marry, then any version of marriage would be available in the future.
"Once you change the definition to a man and a woman which has traditionally been held, to between two individuals, then any set of arrangements can be put into place.
"After all it's only, I suppose, a belief, an emotion about a particular arrangement that applies rather than what has traditionally been the case. Is it only superstition that we then keep this arrangement to any two particular individuals?"
"Once you change the boundary, the question is where do you with any sort of logic, draw that boundary again…"
Host Samantha Maiden was quick to remind the former minister that there was nothing that would allow for polygamous relationships.
"I'm not suggesting that…" Andrews responded, before turning his concern to transgender people being allowed to get married.
"In a world that is being advocated increasingly through things like the Safe Schools program etc about there being neutrality or fluidity in relation to the way in which people identify with different genders, well then this is a pathway which will lead to anybody claiming whatever gender they like as just two people being allowed to be legally married in a relationship. I think we should just accept that. If you agree with it or not that's where we are going."
Australian Conservatives' Kirralie Smith cites paedophile plot behind marriage equality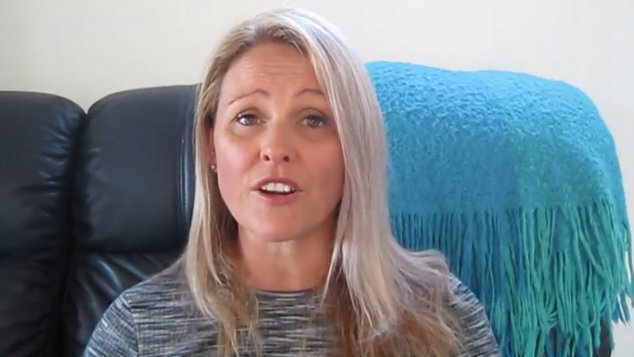 The Australian Conservatives' Kirralie Smith claims the push for marriage equality started decades ago, suggesting that a 'paedophile ring' within the highest levels of the American judicial system is to blame.
Smith previously ran for a place in the senate as part of the anti-immigration party Australian Liberty Alliance, but earlier this year switched to Cory Bernardi's newly formed Australian Conservatives.
On her Twitter account Smith highlighted a video she's made outlining her opposition to marriage equality. Smith told viewers that in the mid '90s, while studying her bachelor of Theology, she'd met an 'expert witness' had served the US Congress on the topic of sexual crimes.
Smith said this man had told her that same-sex marriage would be law in Australia by 2020, and that it was part of an 'endgame' plan to make polygamy and paedophilia legal.
"He believed there was corruption at the highest levels of the US judicial system with organised paedophile rings." Smith said, citing a plan to reduce the age of consent.
"That is exactly what we are seeing today." Smith said, arguing that the Islamic community in Australia was deliberately not entering the marriage debate because they wanted to push for multiple wives to be introduced in the future.
Smith said twenty years ago it was a rare event for someone to state that they were gay, and the gay community had fought against marriage.
"Over twenty years ago it was a fairly rare and fairly sensational event for someone to state they were gay. Twenty years ago there was a very small percentage of people who identified as gay, it's still a very small percentage today." Smith claimed.
The campaigner against same-sex marriage said in the past the gay community has been anti-establishment and rejected institutions including marriage and family. Smith said nowadays the gay community was trying to hijack an institution that they had previously been opposed to.
Smith said most people supporting marriage equality were "useful idiots", paraphrasing a quote from Vladimir Lenin, who promoted an agenda without understand the true motivations behind the campaign.
OIP Staff
---
Do you need some support?
If you are struggling with anxiety or depression, support and counselling are available from:
Lifeline: 13 11 14
Beyondblue: and www.beyondblue.org.au
QLife: and www.qlife.org.au
QLife are a counselling and referral service for Lesbian, Gay, Bisexual, Transgender and Intersex (LGBTI) people.
---
Support OUTinPerth
Thanks for reading OUTinPerth. We can only create LGBTIQA+ focused media with your help.
If you can help support our work, please consider assisting us through a one-off contribution to our GoFundMe campaign, or a regular contribution through our Patreon appeal.