Feminem the Future Runs for Queen of the Galaxy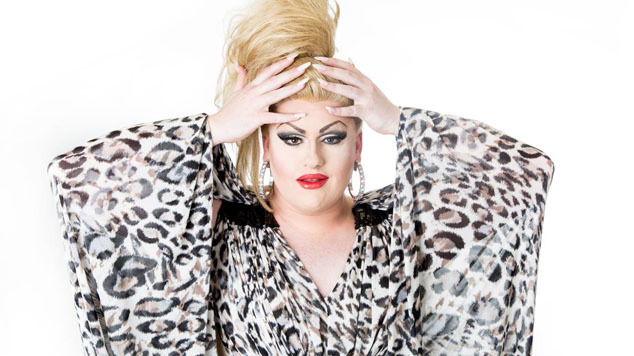 Perth's resident drag DJ Feminem The Future is going to be representing WA at Queens of the Galaxy, the nation-wide drag competition that is performed annually in Darwin.
The competition sees one queen from each of Australia's states compete to see who will be crowned Queen of the Galaxy for that year. Last year Western Australia had no representative, so it's up to Feminem to put us back on the map. She chatted to OUTinPerth about what she wants to show the world about Western Australia's drag scene:
"WA is the best. I grew up in Sydney and started my drag career in Sydney and Perth rolls with the best of them absolutely, so it's definitely a chance for me to show the rest of the country what we do over here."
Feminem said she feels Perth's drag scene, while it may not be as large as Sydney's, has contenders just as strong.
"I think a smaller scene really forces people to step their game up. I feel on some of the bigger scenes, it's not laziness but I feel like queens can kind of blend in with each other, and I feel like in Perth, all of us who are working professionally have such very distinct looks, very distinct personalities and we are all so easily recognizable and I think because we are in such a small community we all want to make sure we stand out from the crowd."
Having never been to Darwin before, Feminem said she's excited to bring her skills into uncharted territory.
"My winning strategy is just to really go out there and do what I do best and that is entertain, to really turn it out 100%. I love competing. When I look back over some of the earlier years and when I first started out doing competitions, some of the best times I've ever had in drag is doing competitions and performing against others. And it really brings out the best in people I think. So I'm excited. But as far as winning goes, it's anyone's, you know. You never can tell."
Sophie Joske
Image by Claire Alexander