Sing, sail and sissone with the kids at the cinema this December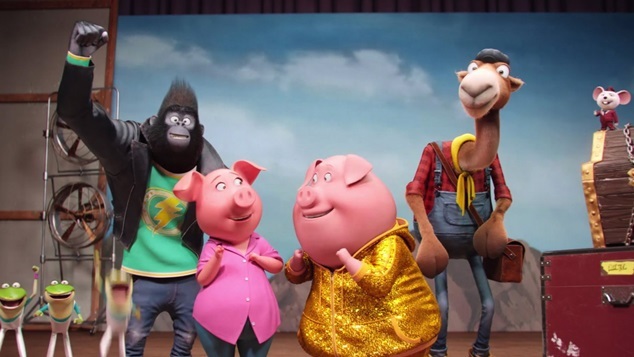 January sees some interesting animated feature films that are not just for kids. Adults as well as children can enjoy Sing (G), Moana (PG) and Ballerina (G) in air conditioned comfort. And even though there is a weighting towards female protagonists, these films are not just for girls. Characters in these three films are diverse and the storylines feature three entirely different journeys.
Sing, directed by Garth Jennings, features anthropomorphic animals who take part in a singing competition. The makers of Despicable Me and Minions have brought together several characters to entertain with their antics. They are all given voices by established actors who have surprisingly great singing voices.
There's the possibly gay gorilla Johnny (voiced by Taron Egerton) whose gangster father disowns him. His rendition of Sam Smith's Stay With Me is spine-tingling. Then there's the pig housewife with 25 children Rosita (voiced by Reece Witherspoon who has already proved herself as June Carter in Walk The Line) who will knock your socks off as she finds her groove. Seth Macfarlane, who has recently released an album of Frank Sinatra songs, voices Buster the mouse (or maybe he is a rat).
Many girls will be barracking for the teenage punk-rocker porcupine Ash (Scarlett Johansson) as she comes out of the shadow cast by her boyfriend and everyone will fall in love with the mega-shy elephant Meena (Tori Kelly). Meena's rendition of Leonard Cohen's Hallelujah is another spine-tingler for adults.
Among the 85 songs that hold the plot together, there seem to be many from those memorable singers who left us last year. Each character is entertaining, they are all rewarded for taking the risk to perform in the singing competition and everyone lives happily ever after. What more could you want?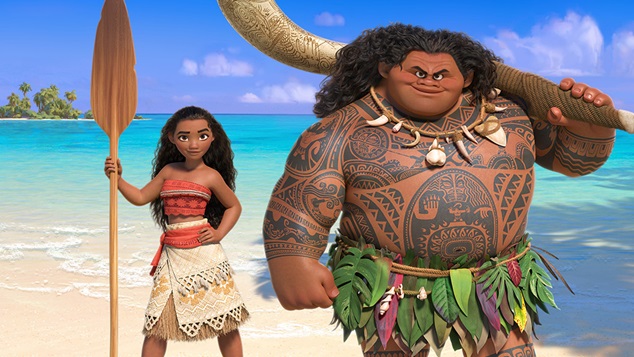 Disney's Moana (voiced by Auli'i Cravalho) centres on a feisty Polynesian princess from long ago who sails across the ocean to save her people. The chieftain's daughter is aided in her adventurous quest by a larger than life demigod Maui (voiced by Dwayne Johnson). This is real heroine stuff as apart from the dangers of the high seas, she has to fight Maui's outdated views on females, which is an interesting twist in a Disney film.
Moana's grandmother (Rachel Tala) inspires Moana to challenge her father and go on the treacherous journey. This is a great tale and beautifully realised by the Disney animators. The journey to save her island and its people ends up being a personal one as well, as Moana finds her own identity.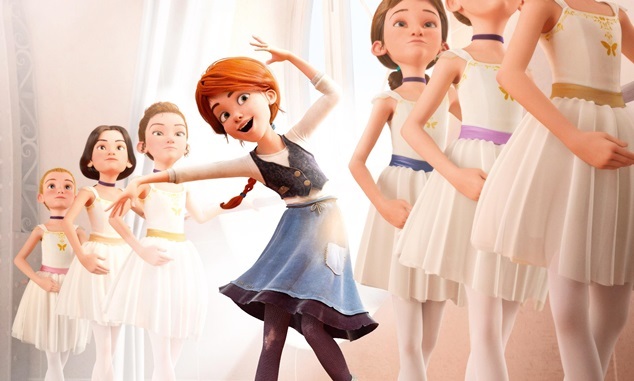 Ballerina (G) directed by Eric Summer and Eric Warin is set in Paris in 1879 at the time that the Eifel Tower was being built. It is an improbable but delightful tale of orphan girl Félicie (voiced by Elle Fanning) who dreams of becoming a ballerina. Escaping from the orphanage, she pretends to be another young girl and becomes a pupil at the Grand Opera House in Paris.
This film is all about following your passion, but then again this is a theme in all three films. When asked her favourite part of the film Ballerina, my 10 year-old companion said that it was when the dance teacher told off one of the girls for not having enough passion. Perfect princesses don't belong in castles. They go out in the world, take risks and follow their passions. Make time to see all of these films … and drag along a small person as well.
Lezly Herbert