Filming starts on new series of Janet King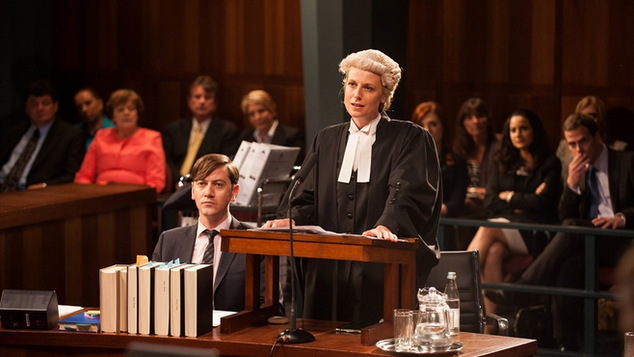 The cameras have started rolling on a new series of television's Janet King.
Marta Dusseldorp will return in the title role with regular cast mates Damian Walshe-Howling, Peter Kowitz, Andrea Demitriadis, Christopher Morris, Hamish Michael and Anita Hegh all signed up for the new series.
New actors joining the series include Susie Porter, Don Hany, Robert Mammone, Steve LeMarquand and and former The Bill cast member Huw Higginson.
Although it looked like up and coming lawyer Richard Stirling, played by Hamish Michael, might have walked off into the sunset and the end of the last series, the actor is back on board.
Michael published some shots from behind the scenes on the first day of filming to his Twitter account.
Since taking on the role of Janet King in the show Crownies Dusseldorp has become one of Australia's hardest working actors. Her Crownies character has now enjoyed three series of the spin-off show, while Dusseldorp has also fulfilled  a starring role in the series A Place to Call Home.
The new series of Janet King will debut in 2017.
OIP Staff