Final Days to Support the Star Observer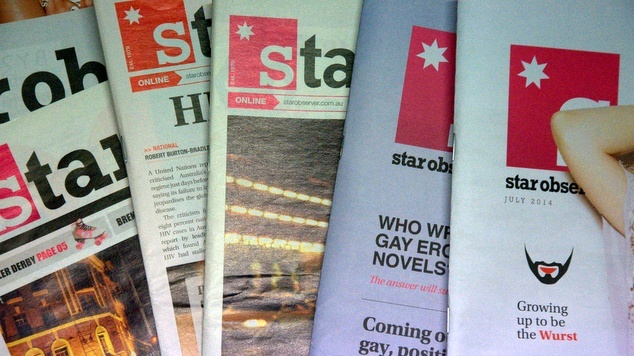 Tomorrow is the final day people can contribute to the crowd-source fundraising campaign to protect east coast queer newspaper The Star Observer.
The magazine launched a Pozible campaign last month to raise urgently needed funds to keep the magazine alive.
The campaign has raised $53,000 so far but needs to achieve $75,000 for the organisation to receive any of the money.
Head to the Star Observer to see a short film explaining why the need the funds or check out this report from the ABC's '7:30'.

The publication has described it's situation as a 'perfect storm' of factors including the adaptation from a weekly newspaper to a monthly magazine, costly legal cases and a soft advertising market.
Head here to make a contribution.
Graeme Watson