First trans newsreader in Pakistan makes history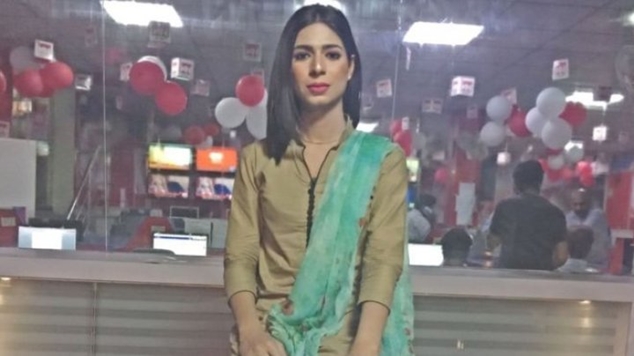 Marvia Malik has made her television debut last week as the first out transgender newsreader on Pakistani television.
Malik is the newest addition to Pakistan's Kohenoor network, and says she has been overwhelmed with support from around the world since her first appearance on screen.
"I got a lot of appreciation from those associated with the fashion industry when I did catwalk modelling two weeks back, and now this… it's quite overwhelming," Malik told Reuters.
"I was thrown out after [Year 10] after which I joined a beauty salon, earned just about enough to put myself through college, but it was not easy. My story is no different from that of a hijra on the street you see begging."
Prior to her first broadcast, Malik also made history as Pakistan Fashion Design Council's first trans model to walk the runway at their much anticipated annual show.
"I have several modelling offers that I'm considering, but I want to do something for my community that I feel is way behind," Malik said.
"I want to strengthen my people. Everywhere we go, a transgender person is looked down upon… but there's nothing we can't do; we're educated, have degrees, but no opportunities, no encouragement. This is what I want to change."
As of this year, trans people in Pakistan are able to transition without consulting with a medical board. However, reports of violence and discrimination are still common.
"Our community should be treated equally and there must not be any gender discrimination."