Former CDP candidate says "LGBTI AIDS" patients should pay for treatment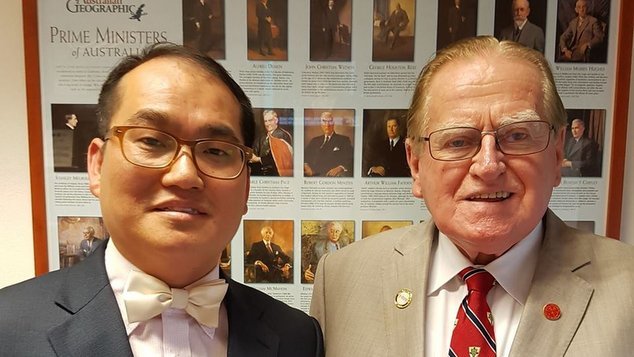 Reverend Dr David Kim believes that LGBTI patients being treated for AIDS-related illness should pay for their own treatment at public hospitals.
Rev Dr Kim, who ran for Fred Nile's Christian Democratic Party in the recent ACT elections, commented on Facebook that he believes "The LGBTI patients of AIDS should not be freely treated at the public hospitals."

Triple J's Hack program confirmed that Rev Dr Kim wrote the comments from his own account. The former candidate said it was part of a broader discussion about sex education, and didn't want to "judge one group of people."
The doctor, who obtained his PhD in History of Religion at the University of Sydney, also said that treating AIDS-related illnesses cost taxpayers "really big money," citing that LGBTI people have a "very high chance of getting HIV."
Rev Dr Kim continued that the increased financial responsibility of the individual may limit the spread of HIV.
Fred Nile's Christian Democratic Party did not condone the comments from Rev Dr Kim, with a spokesperson telling Hack the comments were made "in the context of a personal conversation."
"We have no official policy to deny treatment to anyone," the spokesperson said. "We can't endorse these comments at all."
Daryl O'Donnell, the Executive Director of the Australian Federation of AIDS Organisations (AFAO) told the ABC that breaking down stigma relating to HIV was one of the most important strategies used in tackling the spread of HIV.
"We know the stigma that exists is often a tremendous barrier to people seeking the treatment they need. It can stop people getting tested and treated, which slows our efforts to address HIV, and compromises the health of the individual," O'Donnell said.
Statistics from the Australian Federation of AIDS Organisations shows that nearly seven out of ten new cases of HIV occur in gay, bisexual and other MSM (men who have sex with men).
AFAO also list 20% of transmissions are a result of heterosexual intercourse, 3% as injecting drug use and 4% other/undetermined.
Here in Western Australia, data on MSM and heterosexual rates of HIV yields different results. In 2014 Western Australia's new HIV diagnoses were split evenly across heterosexual and homosexual populations.
Speaking to the ABC Graham Brown of the Australian Research Centre for Sex, Health and Society said that "on the east coast, about 65-70 per cent of new infections are men who have sex with men. In Western Australia it's more like about 50 per cent."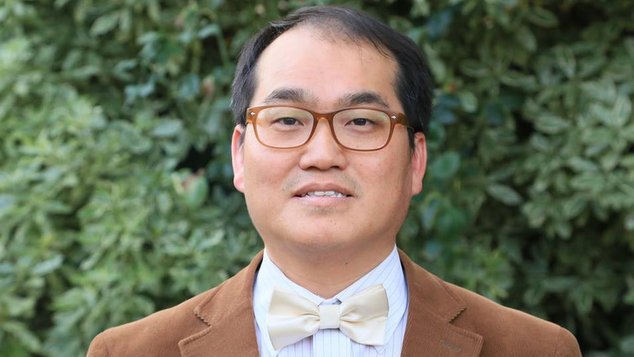 The aspiring politician is also a vocal campaigner against the Safe Schools program in the ACT. On his Facebook page Rev Dr Kim has called for Andrew Barr, the ACT's Chief Minister to resign. Highlighting that Barr is gay, Rev Dr Kim said the Safe Schools program is a threat to students and parents.
On his page Rev Dr Kim said most children responsible for bullying come from unstable, broken homes and installing more Chaplains in schools would be a better alternative to the Safe Schools program.
Rev Dr Kim has also made disparaging comments about transgender people.
"Science caused to create the term 'trans gender' in modern era but a chicken can not be a duck. The medical science still has its limitation, for humans are ctreatures [sic], not the creator." the Rev Dr Kim wrote earlier this month.
During the last federal election campaign Rev Dr Kim said there was no need for marriage equality because there was a "low" number of LGBTI couples.
Rev Dr Kim said marriage equality didn't make much sense, and would be confusing to children and other families.
Update: 29th March 2017
OUTinPerth asked Rev Dr Kim a couple of questions. We asked why the Reverend was only calling on homosexual people who carry HIV to pay for their own treatment, why were heterosexual people living with HIV exempt from his suggestion?
We asked if his belief extended to people with other blood-borne viruses and sexually transmitted infections, or if he believed people with other manageable chronic illnesses should also be exempt from tax payer funded medical treatment?
The Reverend Dr Kim got back to us said these were quite practical questions that everyone could have their own viewpoint on. He said he'd prefer not to develop his views along these lines, preferring to return to focusing on campaigning against the Safe Schools program.
OIP Staff