Fresh Tracks – new music for your ears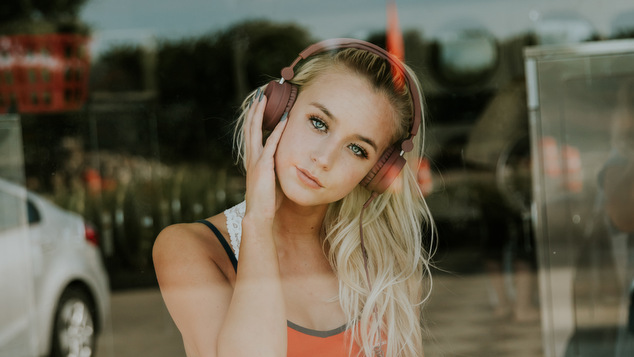 Each month we look through the latest releases and find a mix of engaging, interesting and challenging new music to sample. Here's some of our favourite new tunes.
Ryan Adams – To Be Without Your first sample of the alt.country singer's new album Prisoner. It's his sixteenth solo release since 2000.  This is the prolific artists first new music since he covered all of Taylor Swift's 1989 album.
Flo Morrisey and Matthew E White – Grease The sexiest version of this tune that's ever been cut to wax. These two English singer-songwriters have a new covers album that has tunes from Leonard Cohen, Frank Ocean, James Blake and… the theme to Grease, subtly featuring the beat from I Can't Stand the Rain. 
The Jesus and Mary Chain – Amputation talk about a long time between drinks, it's 19 years since their last record came out but the Scottish psychedelic garage band are in fine form with their new record Damage and Joy.
Kryder and Cube Guys – You and Me if a DJ played this and didn't follow it up with the song its samples, it would be a crime. This tune heavily samples Tubeway Army's Are Friends Electric. 
Yusef Kamaal – Lowrider funky jazz grooves from their Black Focus album. This London based duo are made up of Yussef Dayes and Kamaal Williams (aka Henry Wu).
Emika – Love Emika leaves electronic music behind and releases what can only be labeled – opera. Her new album Melanfonie was funded by a $25,000 Kickstarter campaign.
Austra – Utopia smooth electronic goodness, from the band's forthcoming third album Future Politics. There last record got a lot plays in the OUTinPerth office.
Tough Love, Roger Sanchez & Boy George – Hold On it is deep and dark. While Culture Club's album never seems any closer to release Boy George is putting out decent dance tracks on a regular basis.
Thievery Corporation featuring Raquel Jones – Letter to the Editor awesome reggae rap with added Casio keyboards. The bands new record The Temple of I & I  is out on February 10th.
Minor Victories – Give Up the Ghost (Orchestral Variation) British alternative rock group rework all their tunes as subtle piano numbers – brilliant.
The Flaming Lips – We a Family trip-out release of the month. It's from their new record Oczy Mlody.
Justin Robertson's Deadstock 33's – For One Touch (Andrew Weatherall Remix) something to come down to, producer / DJ Andrew Weatherall never fails to impress.
A Tribe Called Quest – Dis Generation legends sign off with music as good as the rest of their career. Their final album We got it from Here… Thank You 4 Your service which is a great hip-hop album.
Ola Kvernberg – The Mechanical Fair (Tood Terje Remix) folky jazz is reworked with some disco glitter magic. Kvernberg is an acclaimed Norwegian violinist, Terje's take on his tune clocks in at over 10 minutes.
Listen to the tunes below.