From Green Witch to Ghost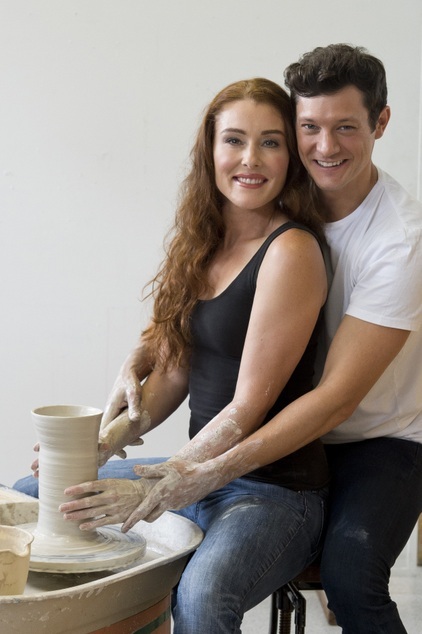 Musical theatre star Jemma Rix, who delivered stunning performances in the Australian production of 'Wicked', has signed on the play the lead role on the stage musical 'Ghost'.
Rix will play Molly Jensen, the role Demi Moore played in the original film version.
The production will reunite Rix with leading man Rob Mills who she starred alongside in 'Wicked' during its east coast run.
Rix told the Daily Telegraph that she was looking forward to taking on the role.
"These two polar opposites have this undeniable chemistry, and their connection is so strong, so it will be fun to play with that and working with Rob on that, creating that chemistry and that bond," Rix said.
Mills will play the titular ghost, Sam Wheat. In the original film version Sam was played by Patrick Swayze.
Alex Rathbegger, who recently picked up a Helpmann award for his role in 'Anything Goes', will play Carl Bruner.
Actress Wendy Mae Brown will play Oda Mae Brown. Actress Whoopi Goldberg won an Oscar for her role in the original film. Brown, who just finished on the British tour of the show, just by coincidence has a name very similar to that of her character.
'Ghost' tells the story of loving couple Molly and Sam who are mugged late on night in New York City. Sam is tragically killed but he is unable to move on to the next world, his ghost remains. When Sam realises that Molly is in danger in gets psychic Ota Mae Brown to help him warn her.
The show is being directed by Mathew Warchus, who directed the Australian version of the musical 'Matilda'. The show opens in Adelaide in January before touring nationally. The show starts in Perth on Saturday May 21st 2016.
The musical version premiered in Britain in 2011, and moved to Broadway in 2012. The music created for the show is from Dave Stewart and American songwriter Glenn Ballard.
Stewart is best known for his work in The Eurythmics alongside Annie Lennox. He's also had a string of successful solo albums, worked with Siobhan Fahey (to whom he was married to)  on her Shakespears Sister project, and he's been a producer for No Doubt, Stevie Nicks, Ringo Starr and Bryan Ferry. Stewart and Fahey even wrote John Farnham's hit 'Chain Reaction'.
Glenn Ballard is the producer behind albums like Alanis Morrisette's 'Jagged Little Pill'. He also co-wrote Michael Jackson's hit 'Man in the Mirror'. During his long career Ballard has worked with a massive number of musical acts including Sheena Easton, Van Halen, Christina Arguilera, Lisa Marie Presley, Anastacia,and Paula Abdul.
'Ghost' will be at the Crown Theatre in May 2016.