GALSWA Delivers The Best of Broadway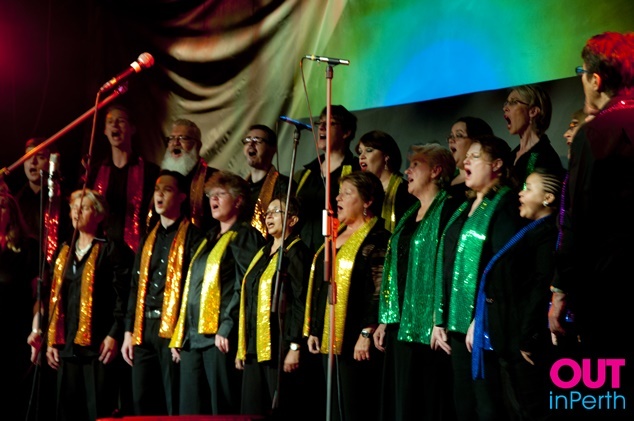 The Gay and Lesbian Singers of Western Australia (GALSWA) delivered captivating performances of Broadway classics at the Fly By Night club on Saturday night.
The community choir's 2014 showcase focused on songs from musicals including some old favourites, some recent hits and a few lesser known numbers.
Opening up with 'One' from 'A Chorus Line' the choir soon moved in to the new version of 'Beautiful City' from the revival of 'Godspell' and 'Let Me Be Your Star' from the TV series 'Smash'.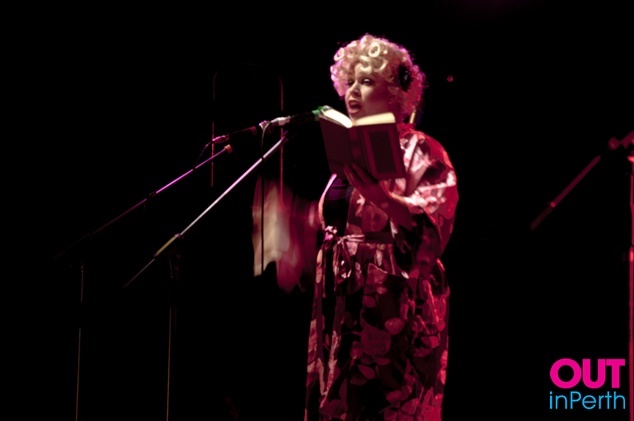 A few solo spots were delivered, Kristy MacDonald took on 'Adelaide's Lament' from 'Guys and Dolls' – nailing the accent perfectly. Lisa Buckleton and Kelwin Wong performed comical 'The Song That Goes Like This' from 'Spamalot. While Cherie Chimp sand the bluesy 'That's Life' which was features in the Twyla Tharp musical of the same name.
One of the evenings funniest moments came when Stan Schirmer took on the role of Aladdin and tried to woo Jasmine singing 'A While New World'. James Massey comically took on the role of Jasmine. it wouldn't be the last time during the evening that the pair had the crowd in hysterical laughter.
The first half was rounded our with the whole choir singing a beautiful melody of Sondheim tunes and some highlights from 'Phantom of the Opera.'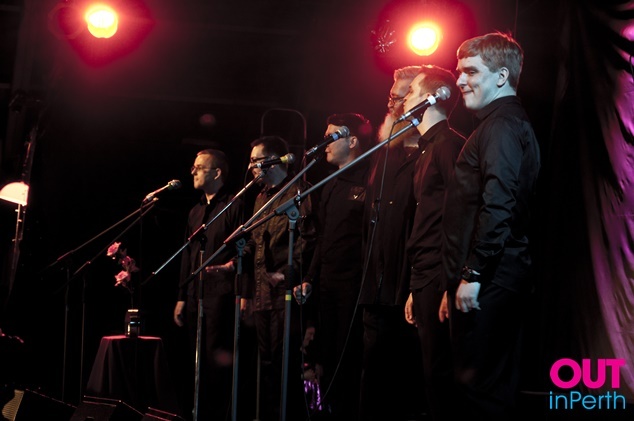 The highlight of the whole show though was the second half opener, Ben Croker, Stan Schirmer, Tim Carter, Rob Lines, James Massey and Kelwin Wong joined forces to sing 'Bring on the Men' providing the campest moment of the evening. It's hard to believe that this fun tune from 'Jeckyl and Hyde' was dropped from the show before it's broadway opening. (It was later reinstated).
The gender balance was restored with the girls taking over for 'Alto's Lament', a song that highlights the challenges of always being in the chorus. The whole choir returned for a selection of songs from 'Les Miserables' – performing the songs that everyone will be humming when the show opens in Perth on New Year's Eve.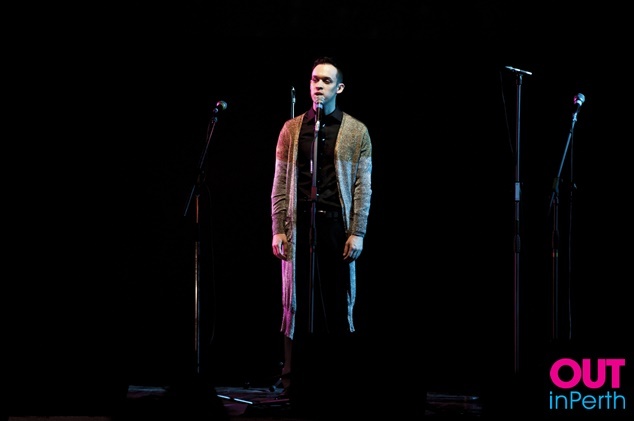 Nikki Cosby and Kelwin Wong got together to perform the duet 'Love is an Open Door' from 'Frozen' before Tim Carter brought the house down belting out 'Let It Go'.
The show wrapped up with the full choir singing 'Rainbow Connection' from 'The Muppet Move', 'Sunday' from 'Sunday in the Park With George' and 'Anthem' from 'Chess'.  For an encore the cast hammed it up for a fun rendition of 'The Time Warp' from 'The Rocky Horror Show'.