Gay army veteran stops homophobic attack on London bus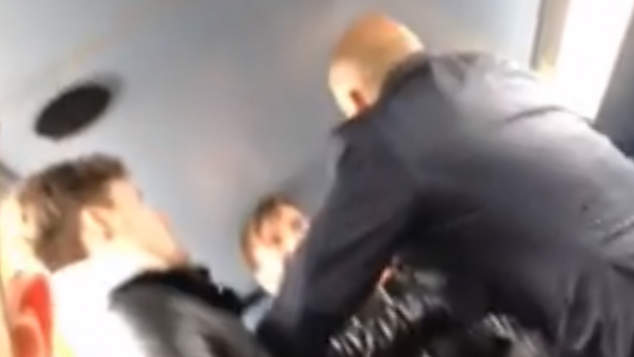 A brave gay Army veteran has stepped in and stopped a homophobic attack on London's public transport system.
Footage that has just come to light shows an incident back in March where a man attacked a gay passenger on a London bus, luckily another man – who is a decorated soldier stepped in and put a stop to the violence.
Lee Wardle told Gay Star News that the man was shouting homophobic abuse down his mobile phone. After Wardle asked his to tone down his language the man attacked another passenger on the bus.
The second passenger was punched and knocked unconscious according to reports.
Wardle who served in Afghanistan, and has been awarded for his service while serving in Northern Island, now works as a bartender in a LGBTI venue in Trafalgar Square.
He said the man had been talking about a recent trip he made to a gay club where it sounded like he'd been trying to pick up women. The former soldier said the man had shouted that he wanted to "kill all faggots" before he was asked to quieten down.
Police have now released a CCTV image of the man they'd like them to help with their inquiries into the alleged assault.
OIP Staff
---