Gay Bashing in Perth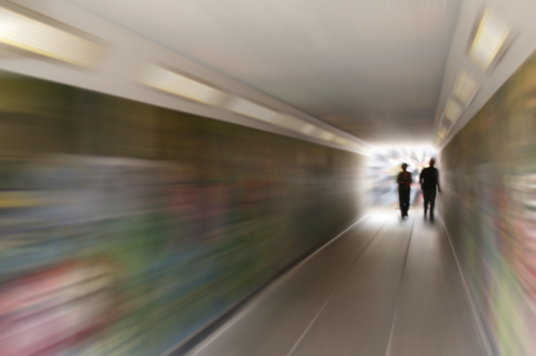 The Australian Human Rights Commission (AHRC) reports alarming statistics when it comes to LGBTQI individuals suffering hate crimes. A recent study showed that over 80% of LGBTQI participants had experienced public insult, 70% verbal abuse, 20% explicit threats and 13% physical assault. More accurate figures may be higher still, given that violence is often under reported due to the considerable fear and stigma associated with reporting it.
These acts of violence are happening right here on our doorstep in Perth, and more frequently than you would think. I spoke to a number of people who told me their stories. 53 year old David was celebrating his birthday with friends one evening a few years ago, when he suffered an unprovoked attack.
'I left [the bar] at about 11pm, minding my own business when I heard someone asking me a question. I turned around, and it was a guy. He asked me whether I enjoyed my night and yelled mockingly "I bet you enjoyed the toilets the best!" Two minutes later, I was savagely attacked and left with many life threatening injuries. I regained consciousness at Sir Charles Gardner Hospital, strapped to a gurney with staff telling me not to move. To give you an idea of how serious my injuries were, I was awarded $33,000 for dental work alone over the next ten years'.
It seems as though perceived gender ambiguity also leads to violence towards people in our community. Taylor, a woman in her mid-thirties tells me about her encounter in a nightclub outside of Perth.
'I was dancing, and a guy came up and hit me quite hard in the back of the head. I turned around and asked why he had done that, and his response was "are you a boy or a girl?" I told him that he shouldn't go around hitting people in the back of the head either way. He asked me the question again and then proceeded to find out by himself by trying to feel me up. We ended up in a wrestling match which was broken up by surrounding patrons.'
Kelly had the similar experience of being struck in the back of the head in Morley.
'I was out with my girlfriend… While we were walking to the bus stop, three men stopped in front of us and started giving me a hard time – I was holding my girlfriends hand. The next thing I know, one of them dropped a large, thick bike chain from his sleeve and struck me across the back of the head.'
I notice a pattern emerging, as John tells me of a time that he was struck in the back of the head in a busy alfresco courtyard in full view of staff and patrons. A stranger attacked him from behind, shouting 'fucking faggots!'… 'The steel pipe hit the back of my skull with enough force to throw my glasses from my face onto the restaurant table… time froze for a moment before I registered tingling numbness between my ears.'
Claire Alexander
If you do encounter violence you are encourgaed to report it to the police, all Western Australlian police officers have undertaken diversity training and are required to treat all people the same. An assault against a LGBTIQ person is the same as an assault against any other person.
Don't let violence go unreported.
For life threatening matters or where urgent assistance is required call 000
To report a non life threatening matter call 131 444
Crime Stoppers 1800 333 000